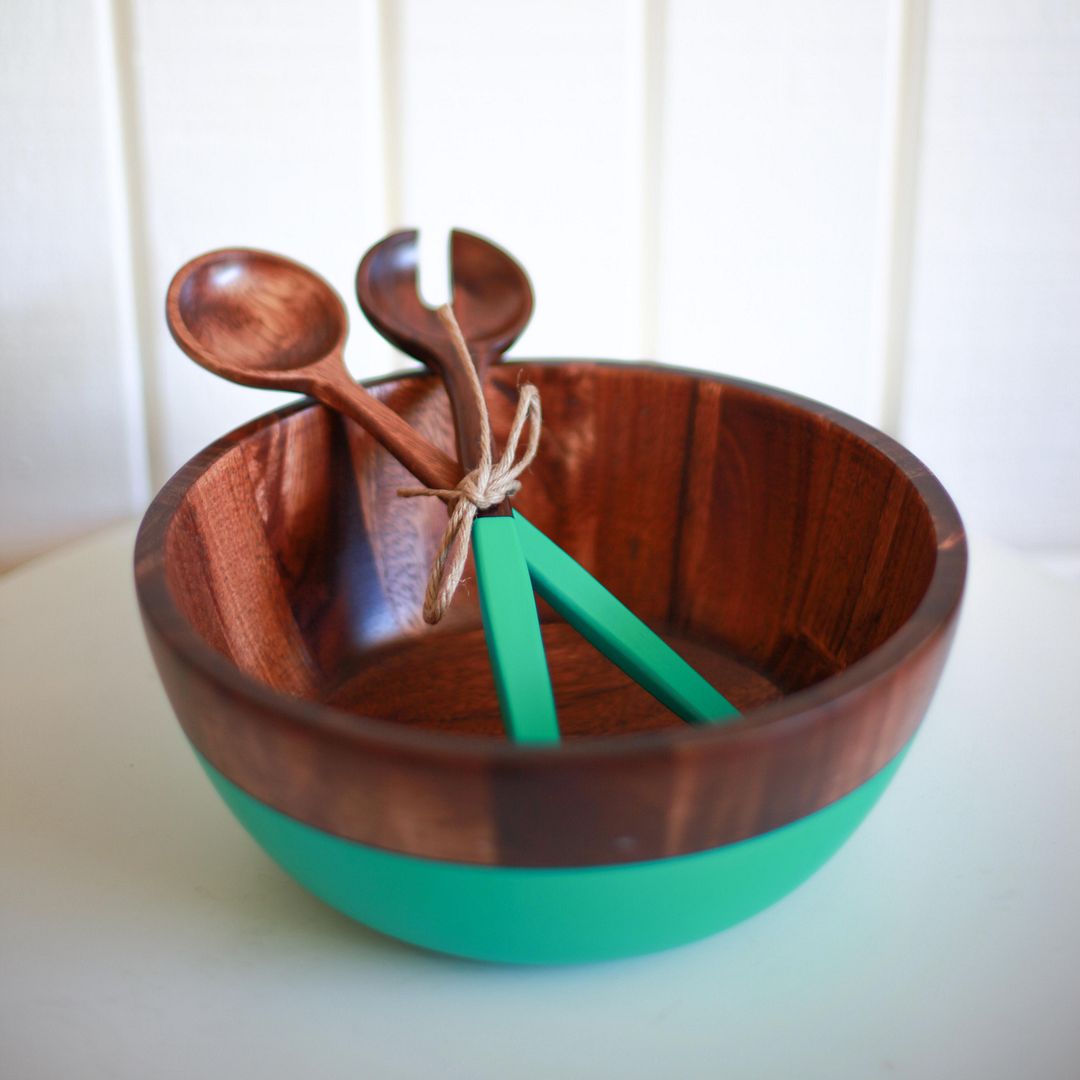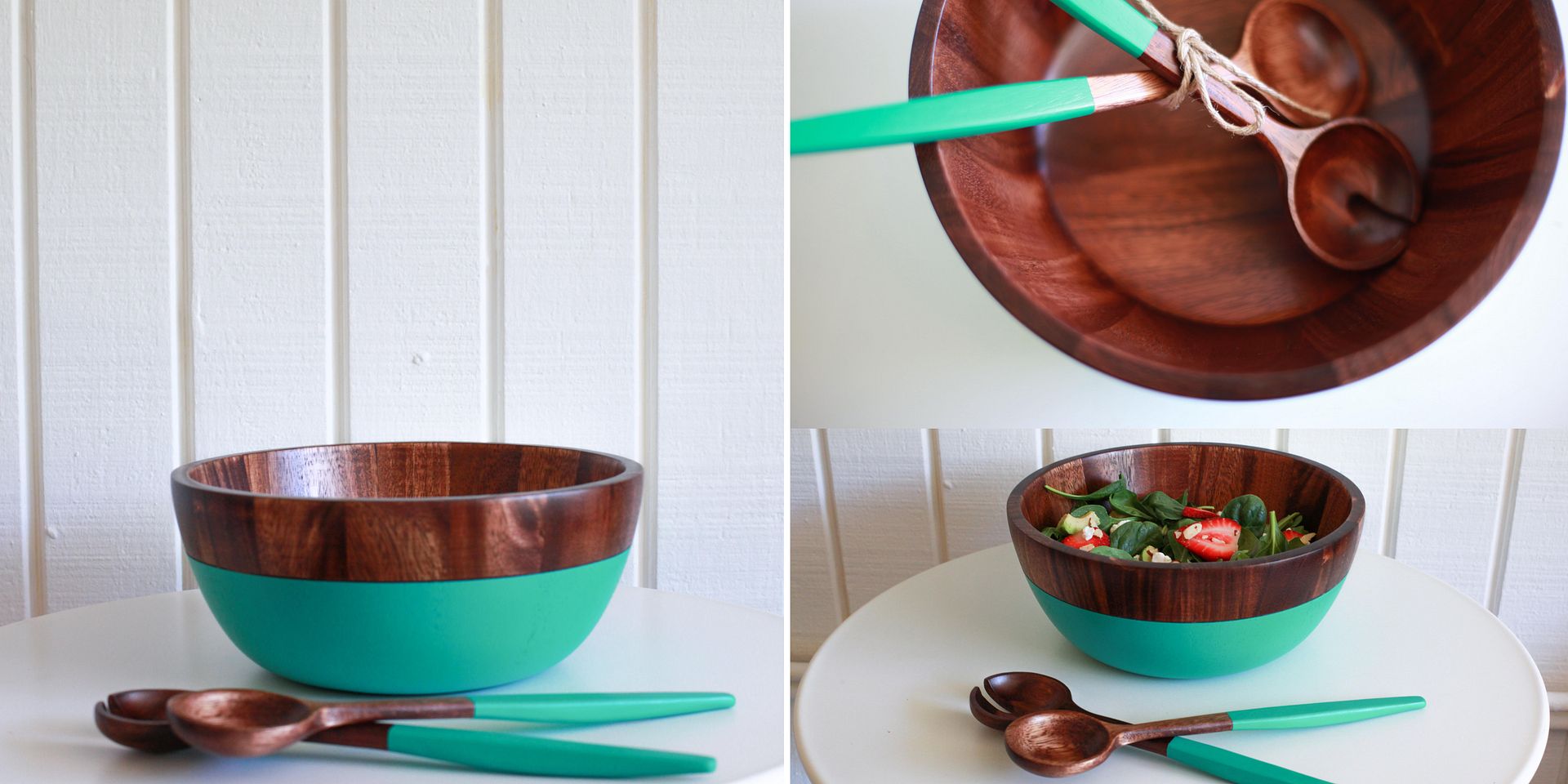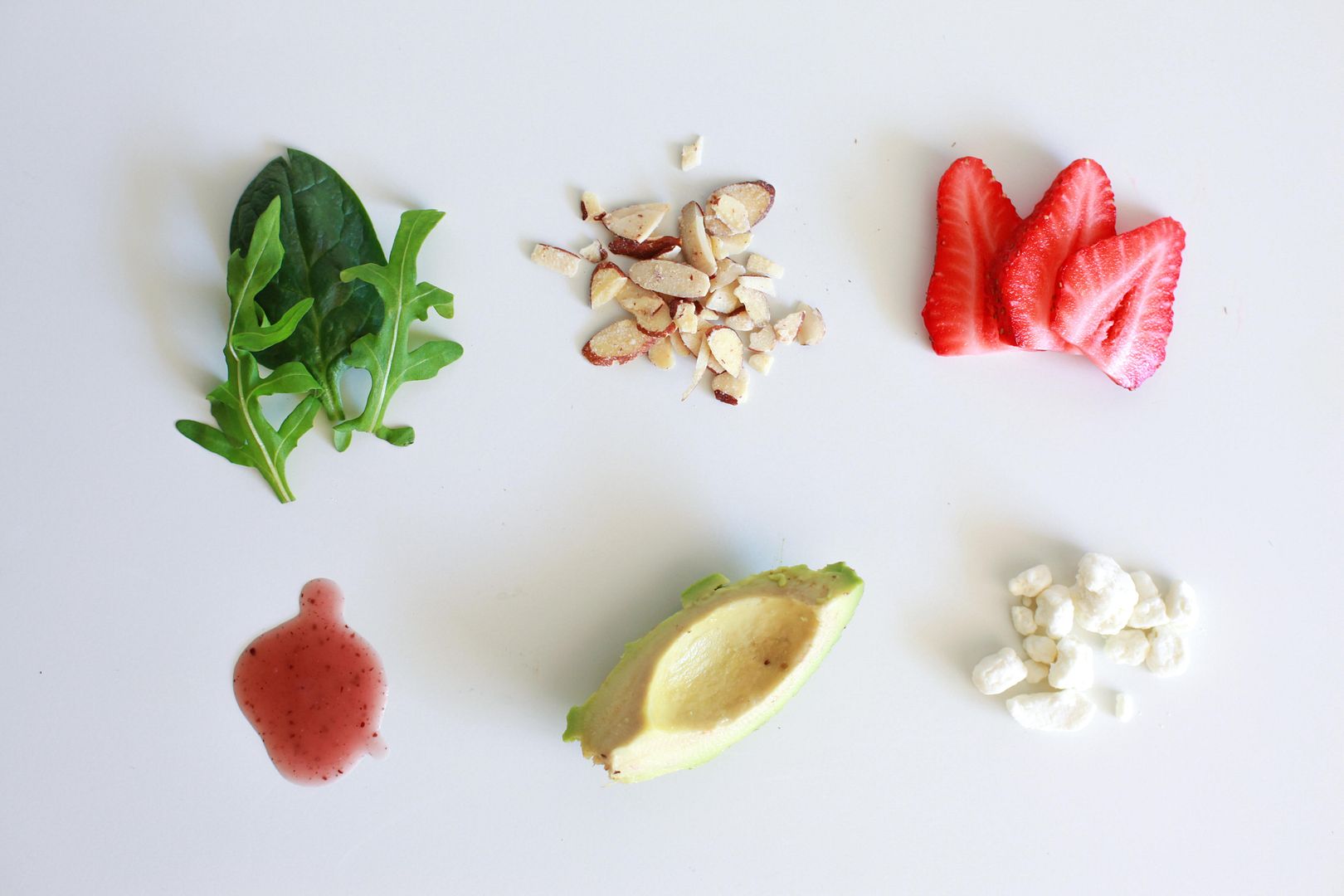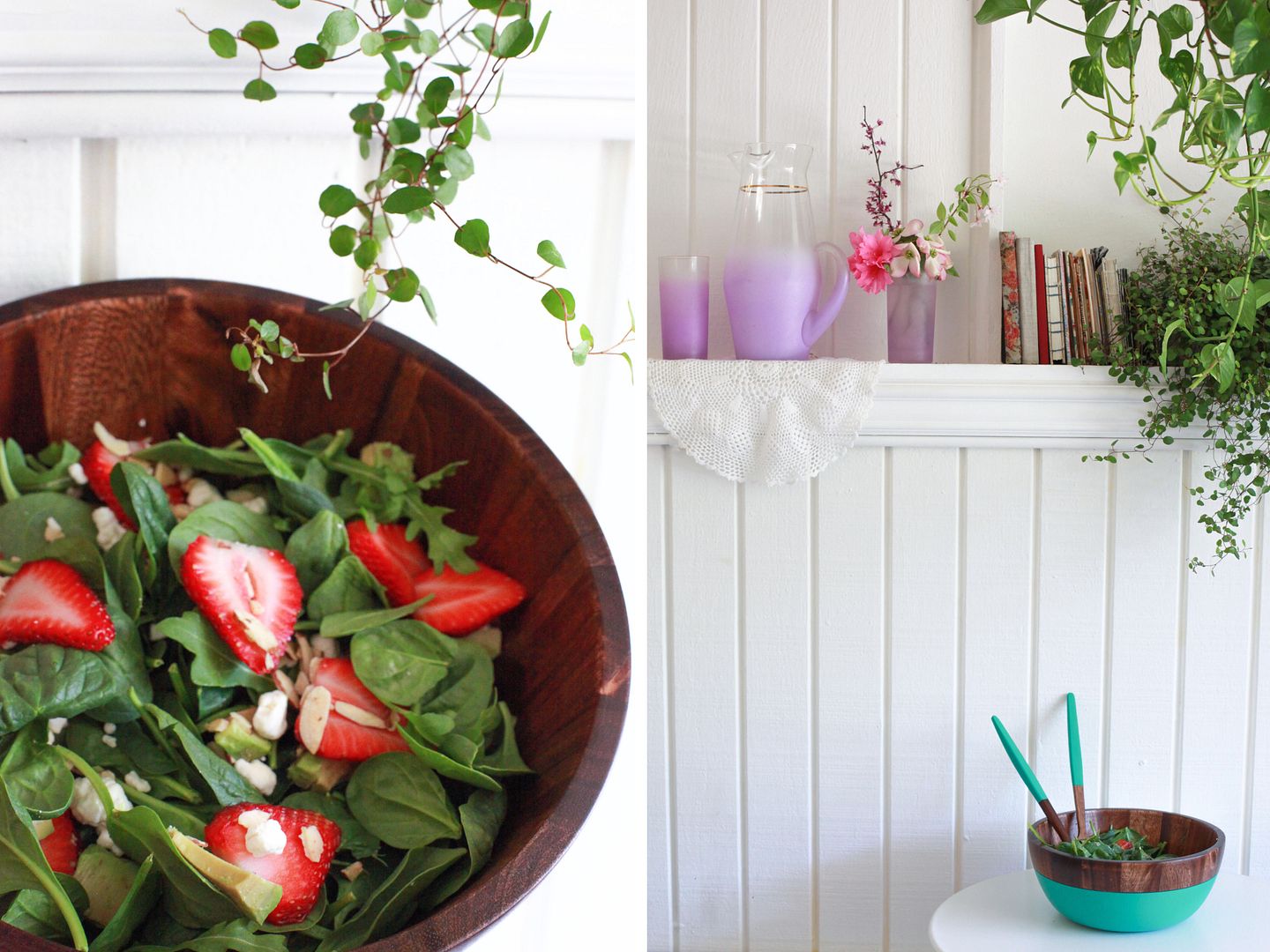 thanks to
RedEnvelope
for this fabulous bowl and serving utensils set. I love the bold green color against the wood! you can find it
here
! ANYwho. Let's get to this marvelous salad. So apparently it is Spring time, though this week has not led me to believe it as truth. I've still be craving warm soups against the rains chilly days but as soon as the sun rays touch my cheeks.. I am ready for salad! Honestly, every time I make it I add more ingredients. Chia seeds, pineapple.. sometimes some mint.. and if you're really feeling fancy, add in a protein.
I put in this salad---
spinach & arugula mix
honey almonds
strawberries
some fruity vinaigrette (this one is raspberry poppy seed)
a whole avocado
goat cheese crumbles
could add
steak tips
chicken breast strips
salmon
blueberries
mandarin oranges
pecans
mint
unsweetened coconut
cucumbers
beets
anything under the sun really. Im crazy about sweet salads in the spring! What kinds of food do you guys crave as the weather warms?
#withlavandlunch :P