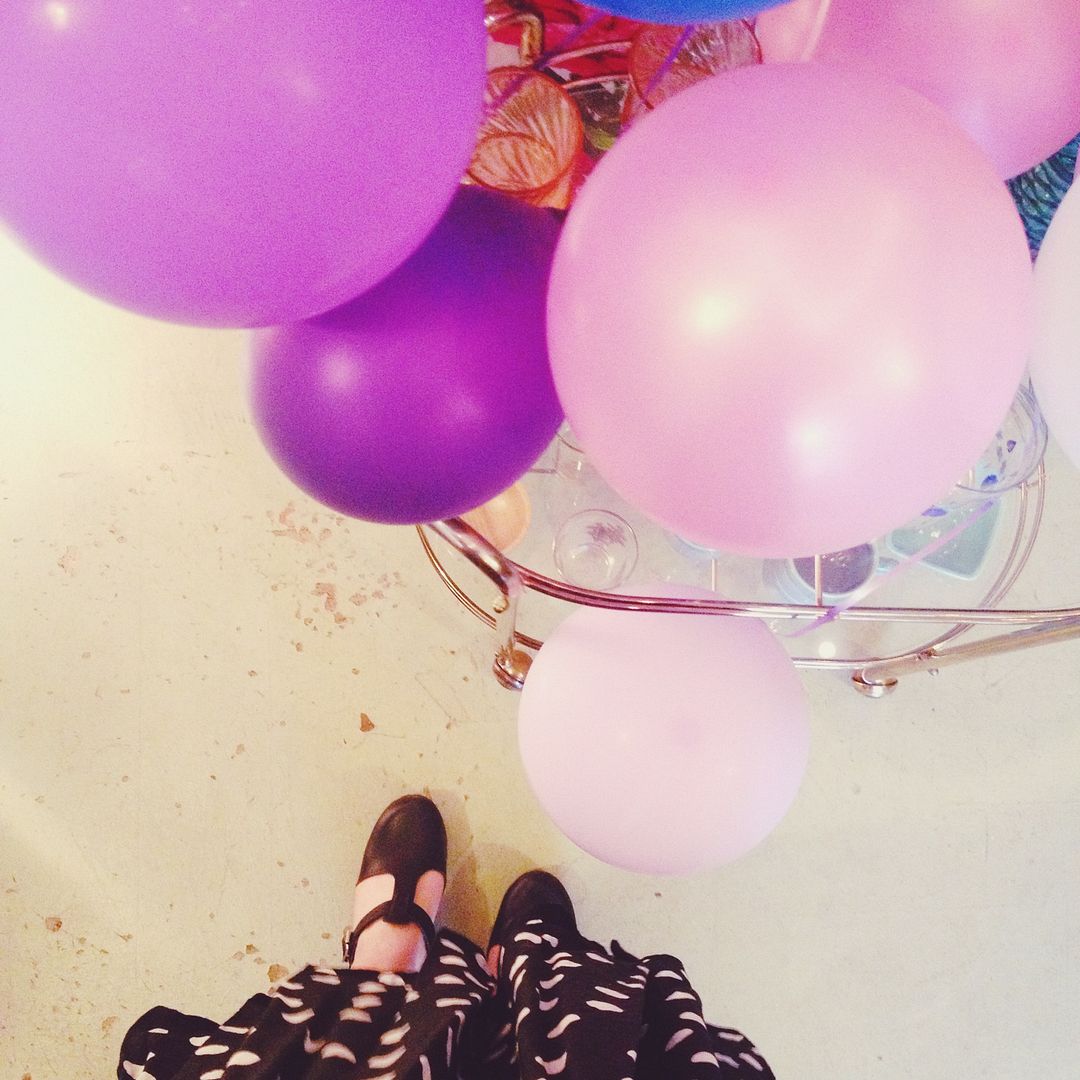 • 1 •
I actually felt relatively indifferent this year about the big quarter century turning. Normally, I claim the whole month as "MINE"! My birthday month, my birthday week, my birthday forever lets celebrate in all ways and be gluttonous and lazy and who cares!! But this time around, it felt too real! LIFE IS FLYING BY. My 'youth' is slipping to 'mids' and I have to be honest with you, I am freaked!
• 2 •
Though I am weary of time, I am also unbelievably excited to move into other versions of myself in this life. I am really excited about what I will do, who I will be, what I will love. Im excited to see the things I love now grow and develop and form into shapes I never knew existed! I've never been the human to plan out years of my life. The shop was random and amazing, Boston was too! I have no IDEA what's in store for the next 5 years.
• 3 •
I've got to give a warm shout out to my sweet mother for really loving on me last weekend and making my 25th super special. Its amazing to be loved completely, even when you are grumpy and wearily aging ;)! She got me so many sweet gifts! Copper pots and a mani/pedi! Not to mention we got to spend a weekend in new york! life with her is a good thing.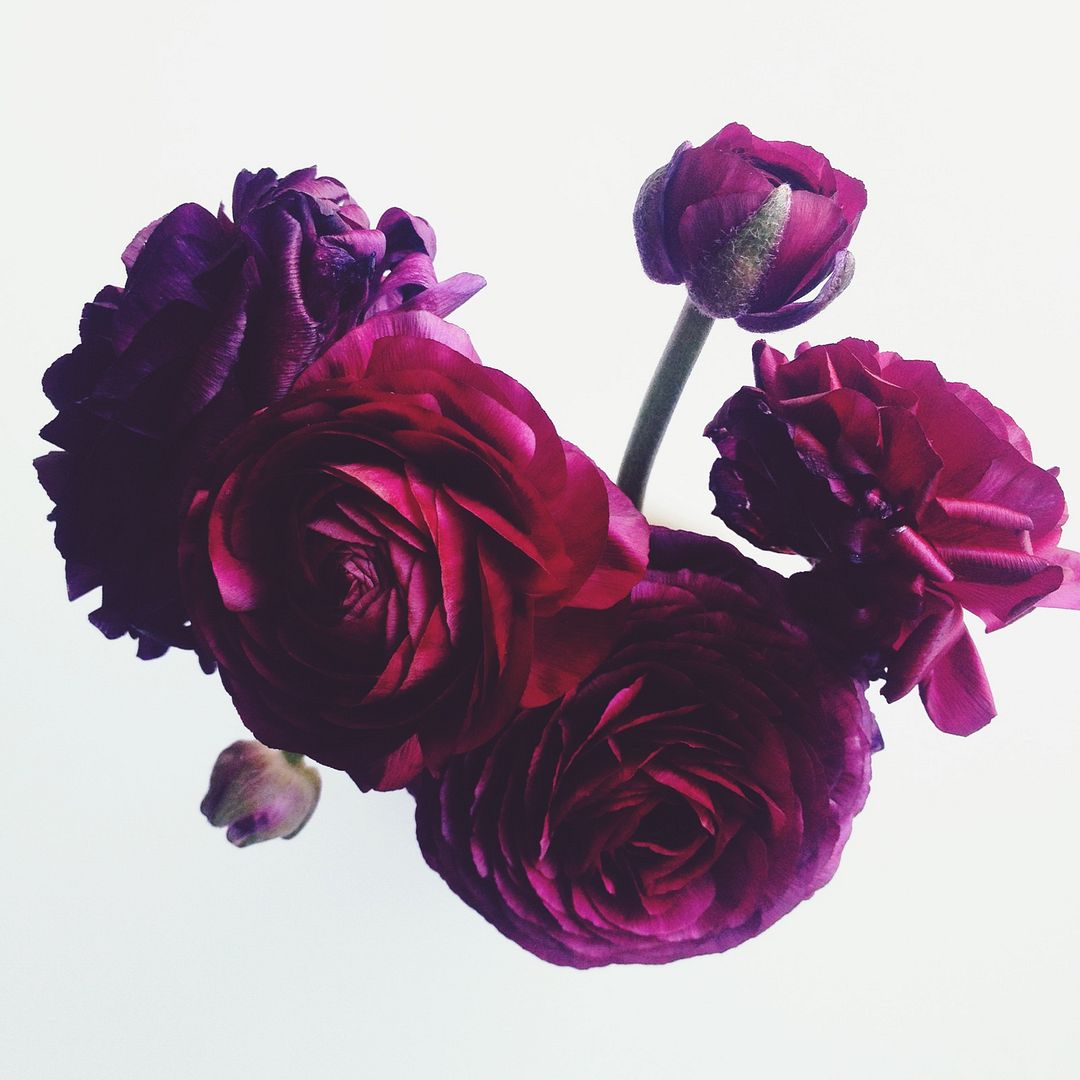 • 4 •
I am grateful for what I have accomplished in these years of existence. I am thankful and humbled by friendships and foes and lovers and connections. I feel like life pretty much makes me FULL on a daily basis and I'm super blessed and stoked to live in this time and place.
If I can give my 25.5 year old self a little guidance, I'd let her know they she needs to STAY FOCUSED // don't get stuck on the details and seriously girl, stick with your gut feelings.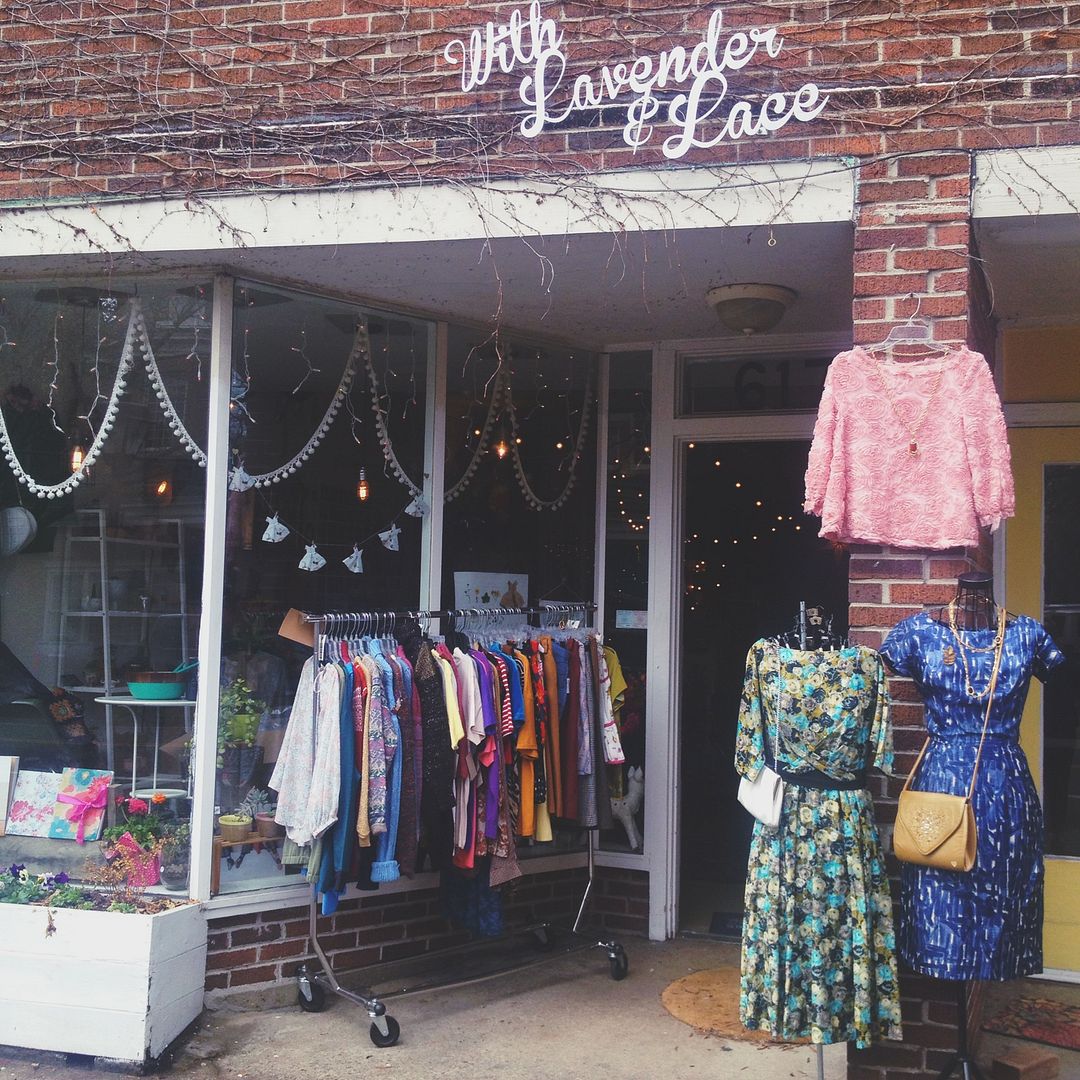 • 5 •
This next year I want to grow as a creative individual. If the shop allows for it, I would really like to hone in on some of my passions and peruse / explore them more deeply. Music is always waxing and waining for me and it doesn't work if I push too hard but I do hope to develop my current project a bit more by the time I turn 26.. hopefully in the form of my first ever album.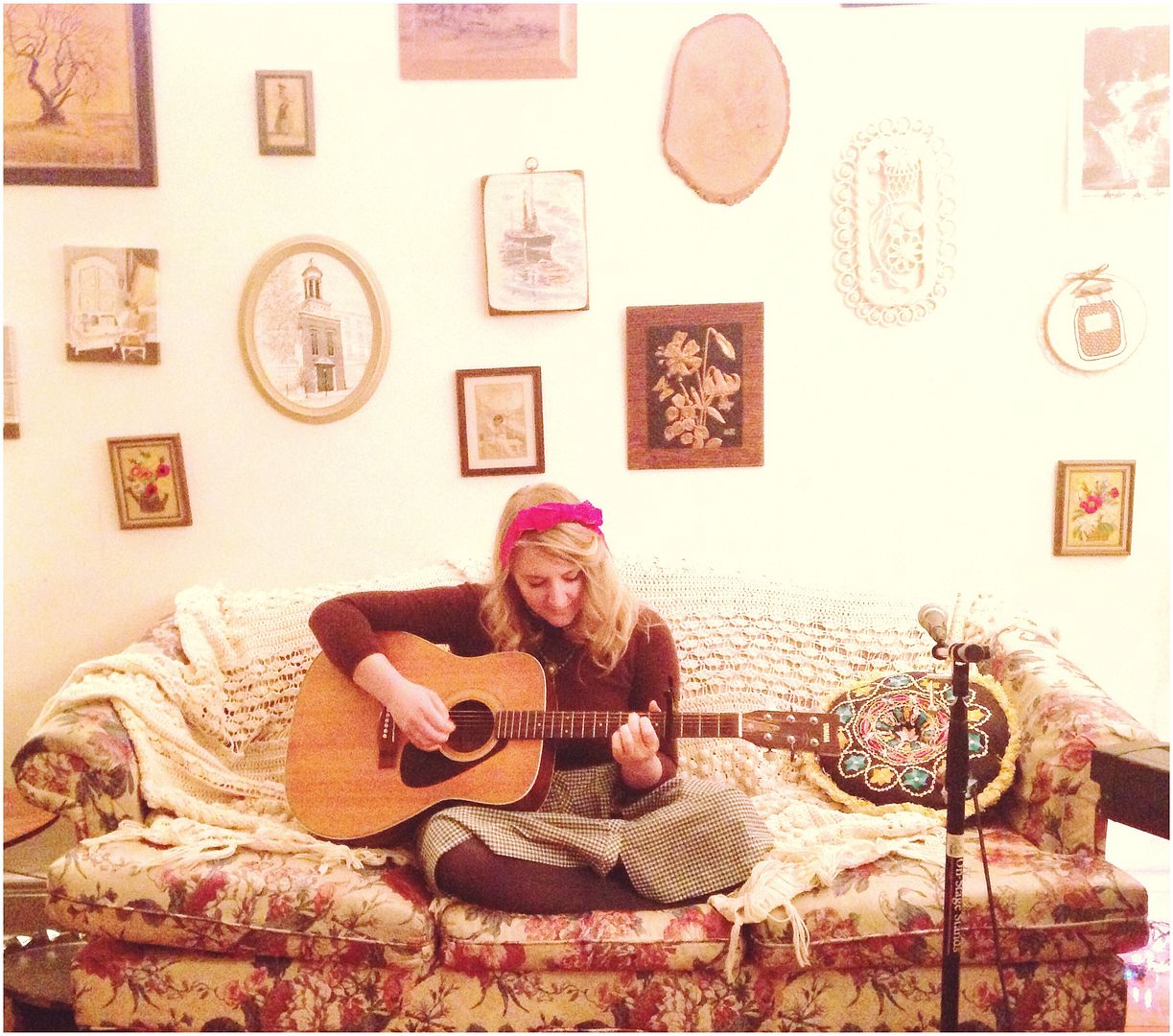 • 6 •
It's real important to me to keep this blog up. It seriously is a pretty difficult thing for me to have time to do. It's even harder trying to respond to comments and spend time on other blogs! I hate not responding or not spending time reading my favorites and following my followers.. this year hopefully time will free up or i will make the room that it needs to become something rich and special for me and the supporters I have within it.
• 7 •
I hope to tell people that inspire me that they do just that... Inspire me! We are all surrounded by people we spend some time awing over and looking up to.. I have SO MANY of those people. Whether they are my actual friends or internet women or music makers, this year will be my time to really let them know what they do for me. I'll start first by saying that
KELSEY BETHUNE
is amazing and works incredibly hard on her blog and is just a radiant person I look up to. Girl, you are stellar and impressing and inspiring! Im so stoked for your biz plans and you blog is a consistent swoonable source of encouragement.
• 8 •
Listening to Angel Olsen and Sharon Van Etton these last few months have been one of my best decisions of 2014 thus far. These two women have been the center of my world lately. I love finding new music to feel feelings to. My absolute favorites right now are
Windows and Joke or Lie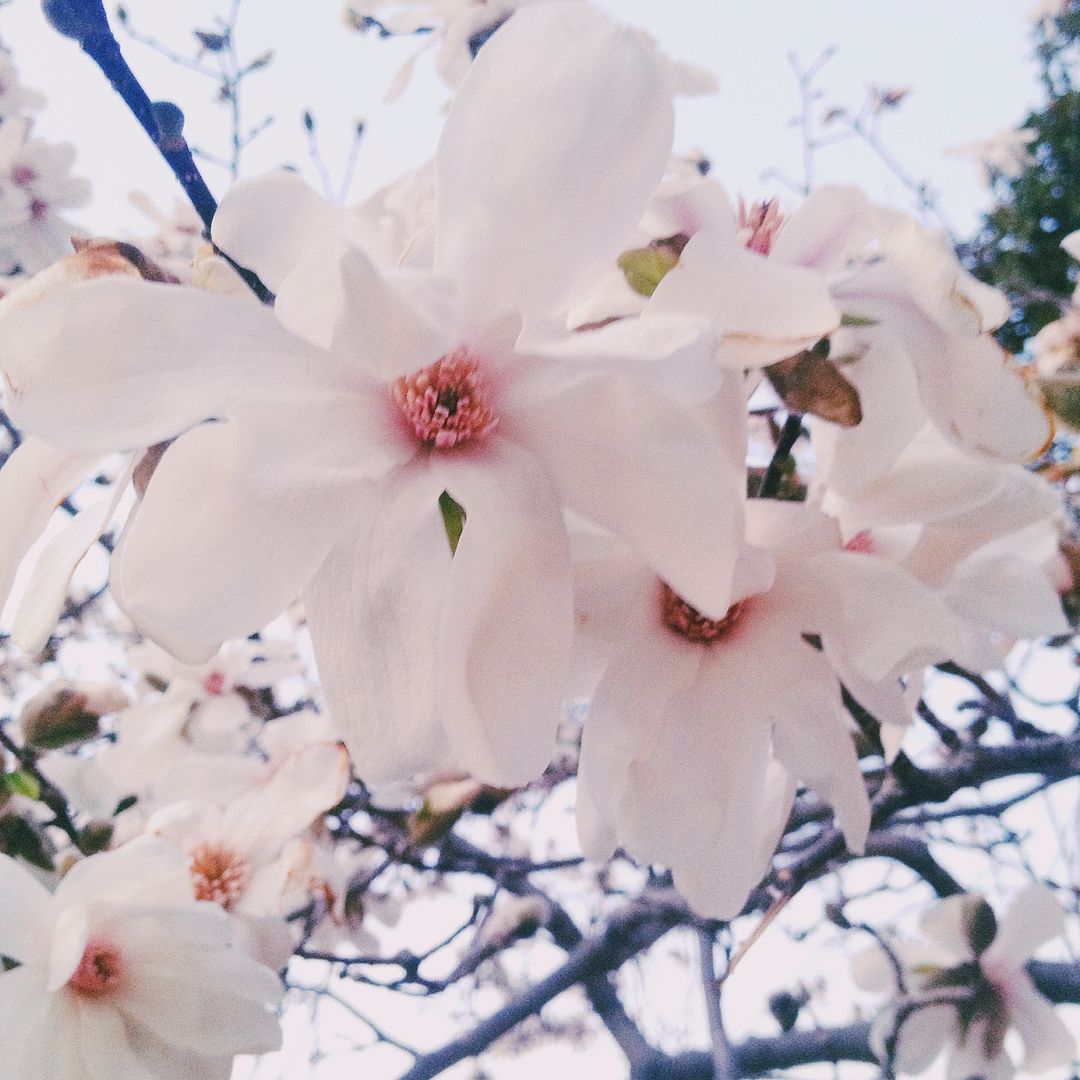 • 9 •
A side effect of growing up is learning about friendships, I mean really learning.. at least for me. There are many kinds so many other kinds we think we want and we kind of crave. 25 will be dedicated to figuring out and sticking with the ones that are beneficial to both parties and that are heathy and happy.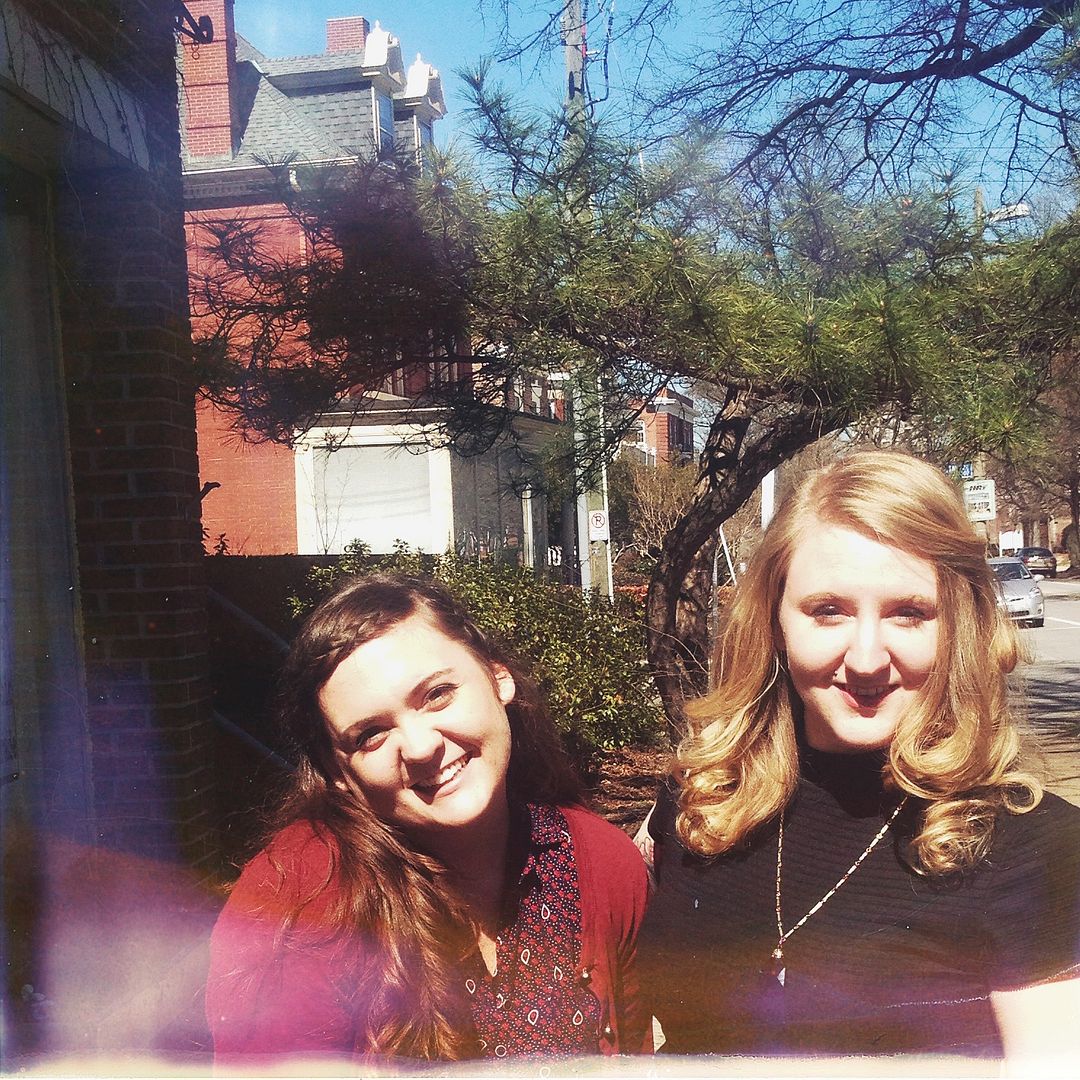 • 10 •
Learning about love happens always, I've been sharing my life with one boy for quite some time now. this year I want to help him be all that he can be. We are looking into finding new work for him elsewhere, he has hit the ceiling in this town. Musical theater is everywhere & he's got a lot to give, lets see who lets him give it.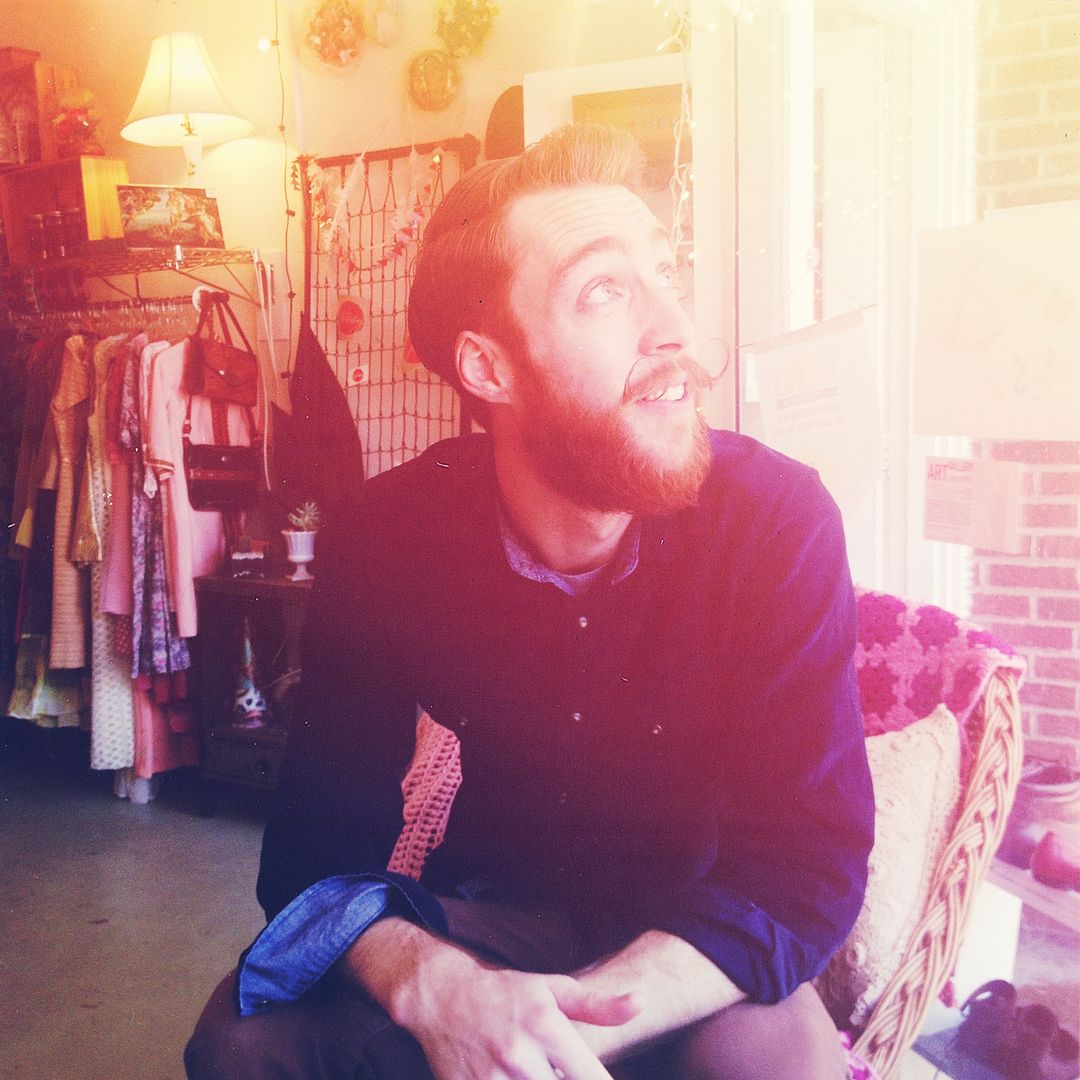 • 11 •
Im headed towards more plant life this year. Moving from the sweet adorable succulents to more vivacious ferns and lovely growing petals. Lets hope I can keep them here and that they prosper.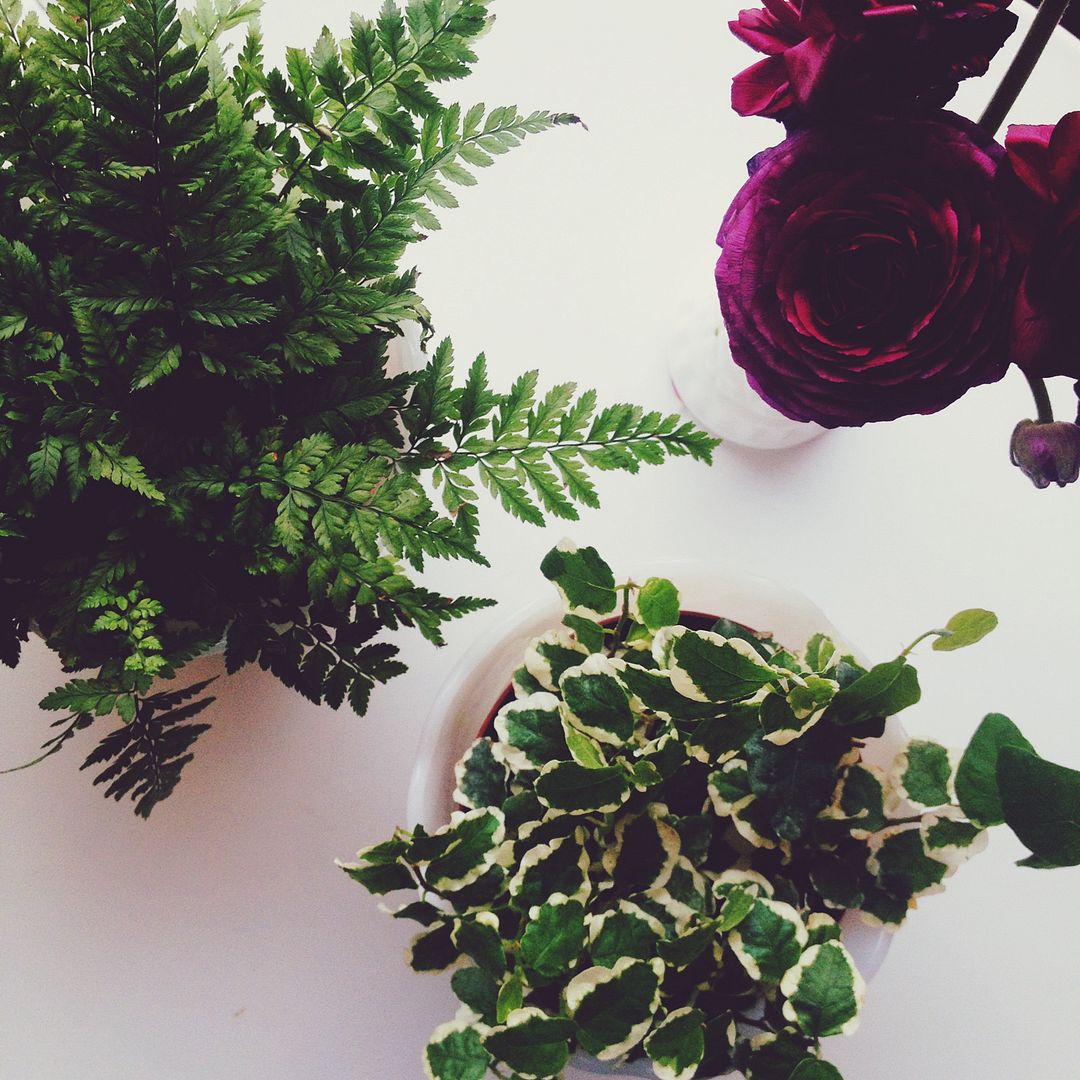 • 12 •
Hanging out with my family is pretty important. grabbing dinners here and there or heading to my sister's to do like 10 loads of laundry while we catch up on as many girls episodes as i've missed since the last time I was there. These times are special, hoping to keep them up and make them even more often this summer. This was momma and I at Pho this week, all the cold rain keeps me watching soup! (also, dem spring rolls doe. 0_0 )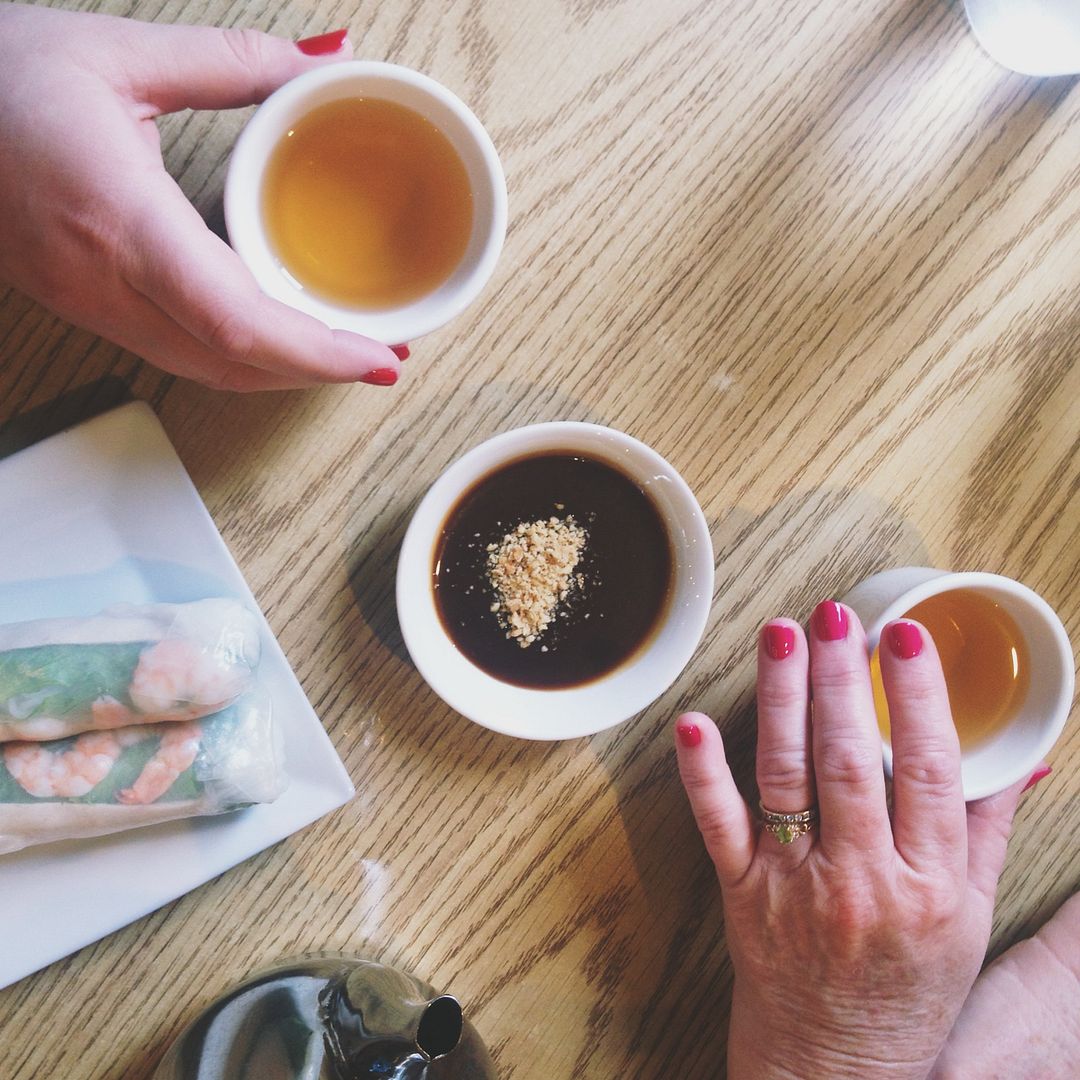 • 13 •
My good friend Richelle got me an amazing ranunculus plant last weekend. I grew some once, a few years back. The only flowers that bloomed though were smaller than a quarter and had about 10 petals. Im pretty excited about having an entire plant to myself like this.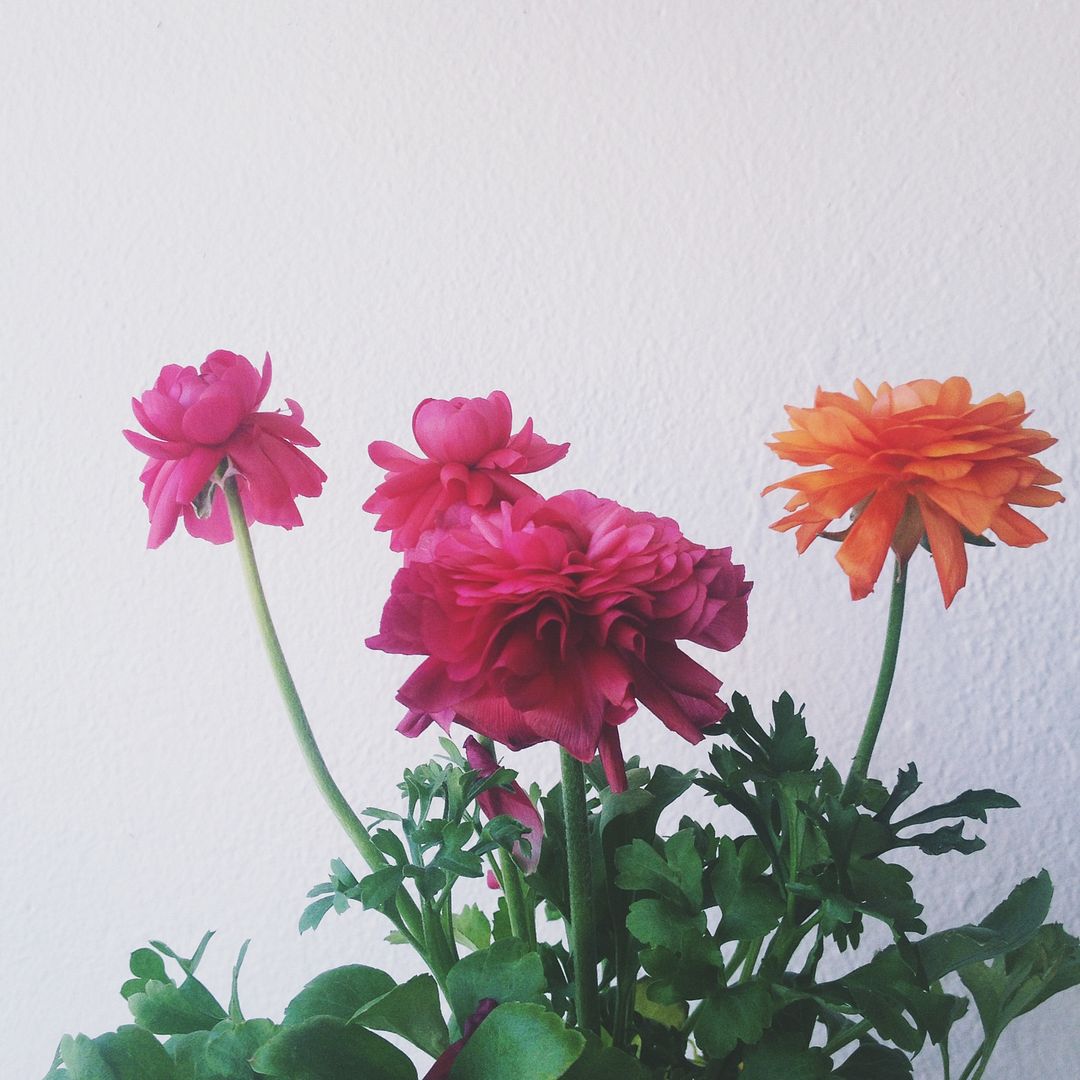 • 14 •
My best friend Caitlin who has been around the block with me since we were 16 along with my boyfren, RY got me this amazing ring for the big 25. I saw it a few months ago while visiting brooklyn at a boutique called Old Hollywood in Greenpoint. It caught me by surprise, I am not really THAT into jewelry but I saw the lovely pink quartz and crumbled. The rose gold band that looks like a twig just made me melt! they went in on it together and its now MINE. so much love for friends that love you enough to buy you jewelry. swoon!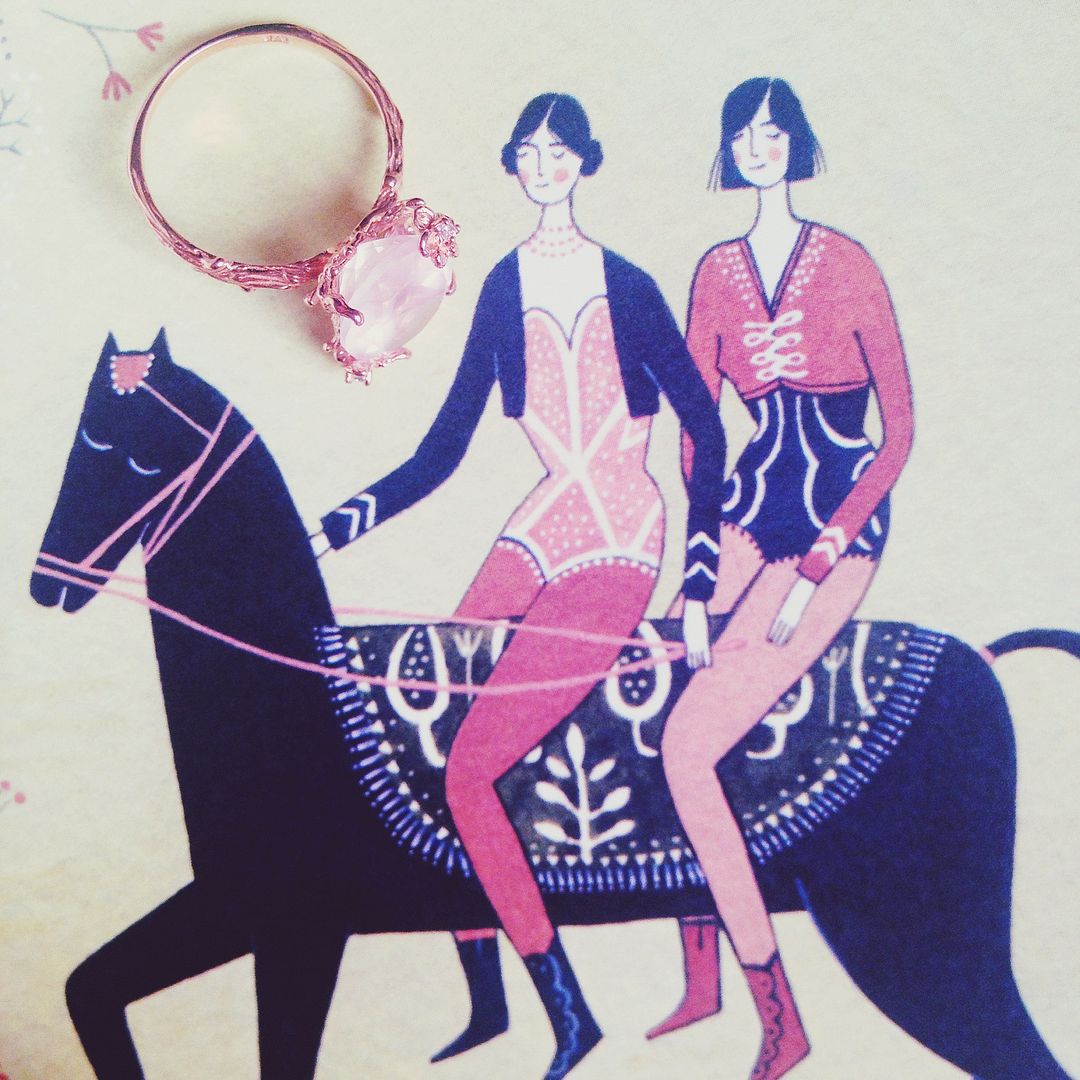 • 15 •
TEA TEA TEA. Coffee and TEA. My sister got me to DOPEST water kettle ever. it's robin's egg blue with little speckles. I DUB 25 THE YEAR OF TEAS! this photo is actually from this morning, red velvet tea from David's TEA with some milk and agave AND boba.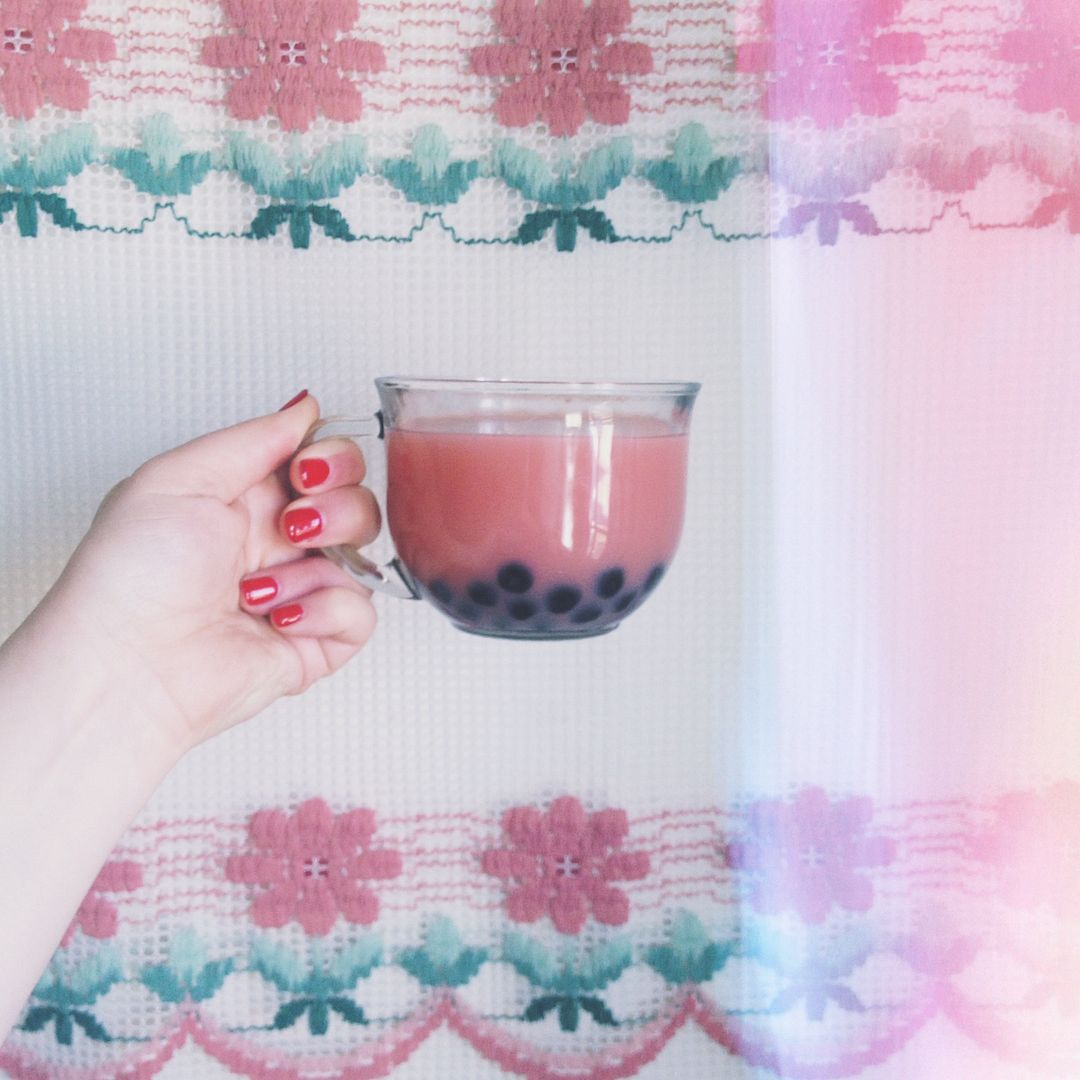 • 16 •
I've got this studio! I want to use it more. I make my phone cases and messes in it, plus drink coffee and water plants and dance around like a fool. In the next few weeks, I have some place really special carrying my cases. Im excited to see what happens with them. They are my babies.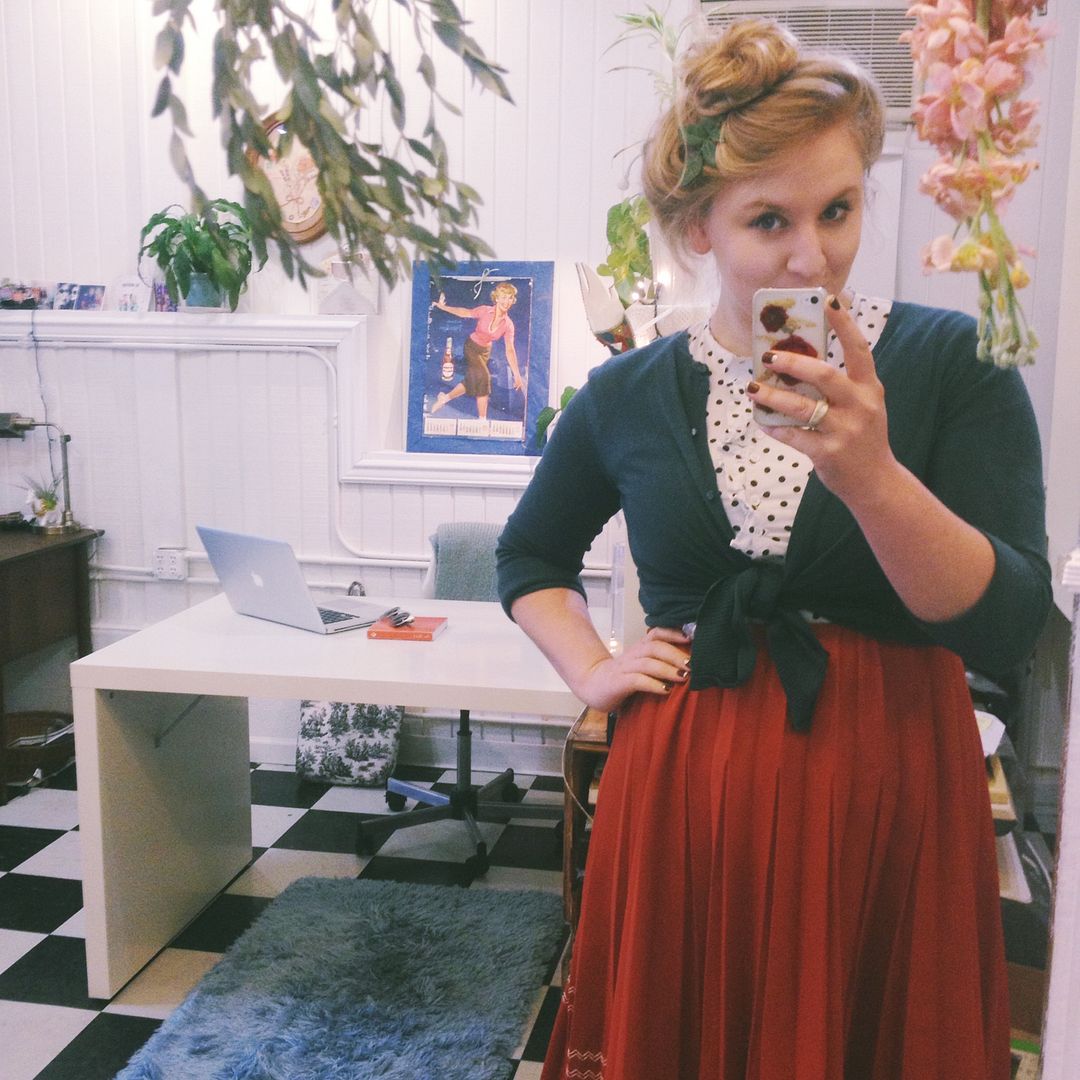 • 17 •
PHOTOS. I need to keep them in order and I need to get them printed! so often I will take so many and lose them to the abyss of my laptop which only has like 5GB of space left on it at any time (i know, i'm the worst) But that's just my process. I've got some organizational goals in line for this year.
• 18 •
PHOTOS. I want to push some boundaries I have set for myself as a photographer the past few years. Already I've starting in new directions. Even by posting outfit posts here, I never really did that when I used to blog consistently! Hoping I get to experiment with skin and womanly shape and negative space in the near future. I really enjoy
Hannah and Landon's
work.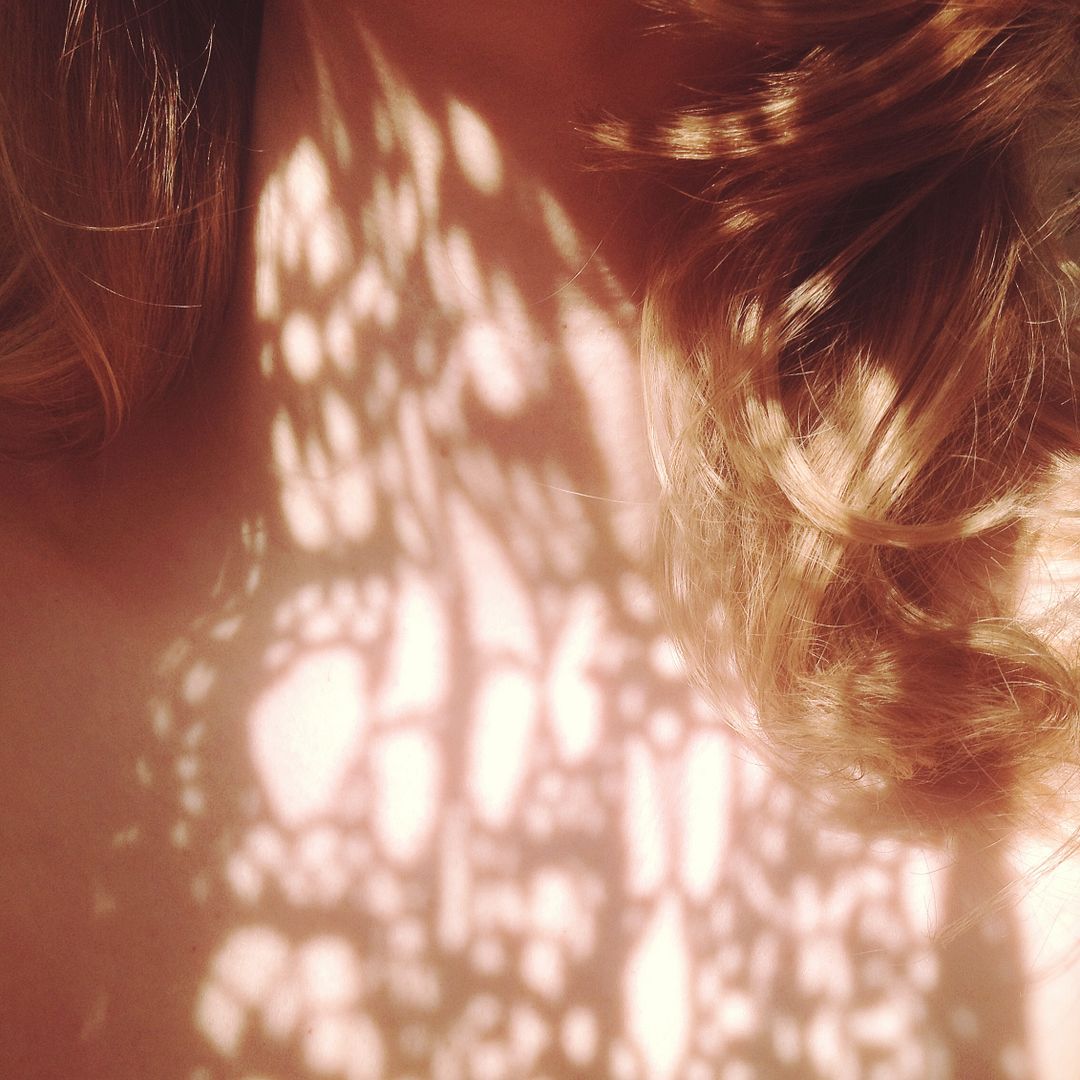 • 19 •
Spend more time outdoors. This year I want to soak in the sun and play in grass and pick all of the flowers and watch all of the sunsets! I have missed the sun so much this winter with it's moody and extreme temperatures.. Even having the snow wasnt worth the temps! Looking forward to many beach days and many porch nights!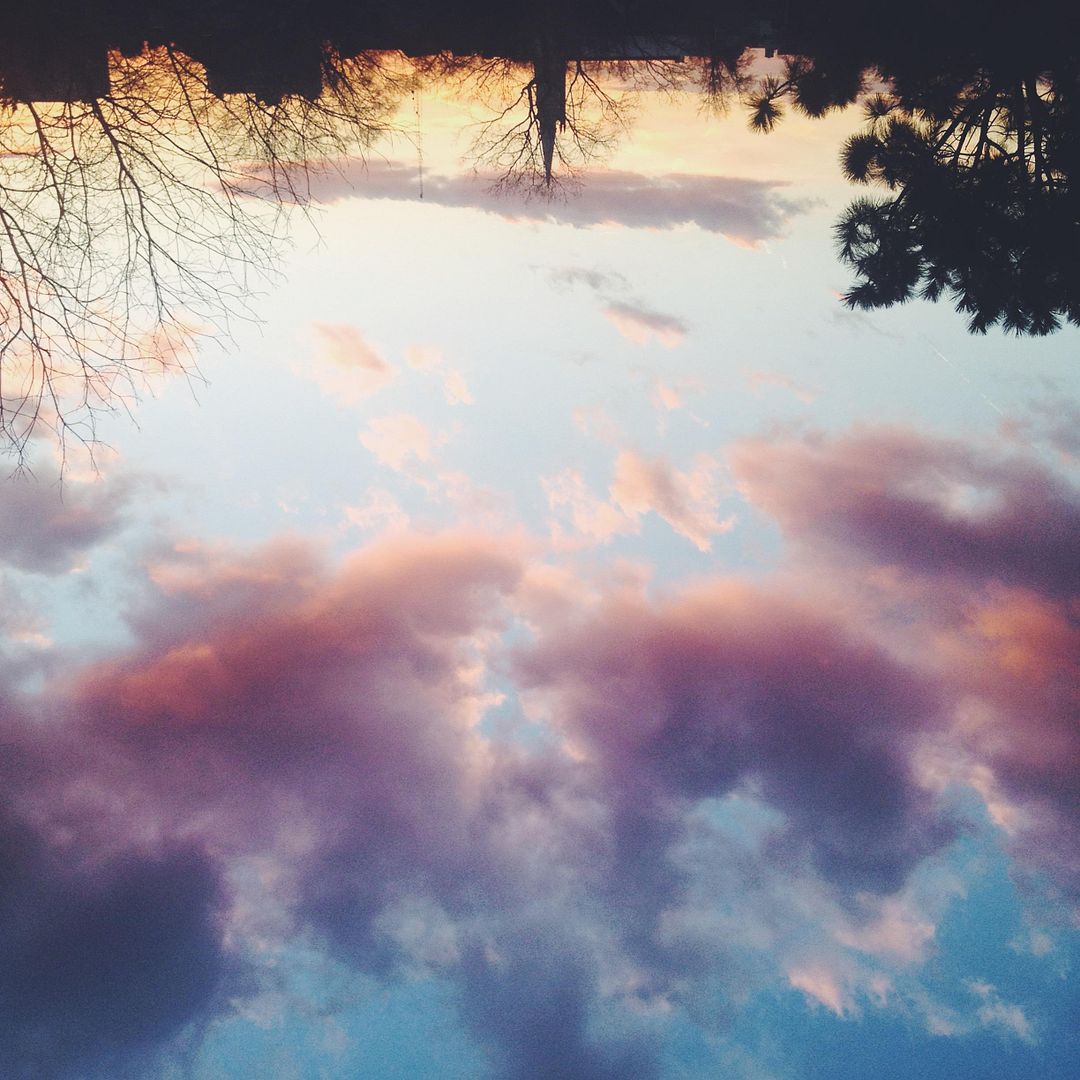 • 20 •
Eat better, live better. Working with a personal trainer now a few times a month to help improve my workouts and tone this curvy figure. I love being my shape, but feeling healthy is important too. Plus the gym I go to has a cardio MOVIE theater in it! WHAT.
• 21 •
Enjoy all days at the shop. Trying to fill all my time up with projects and goals that keep the business happy and prospering. Enjoy all interactions with customers and spend time with them giving advice on how to wear the items. It feels great knowing that someone starts wearing vintage and even better to know you provided that experience for them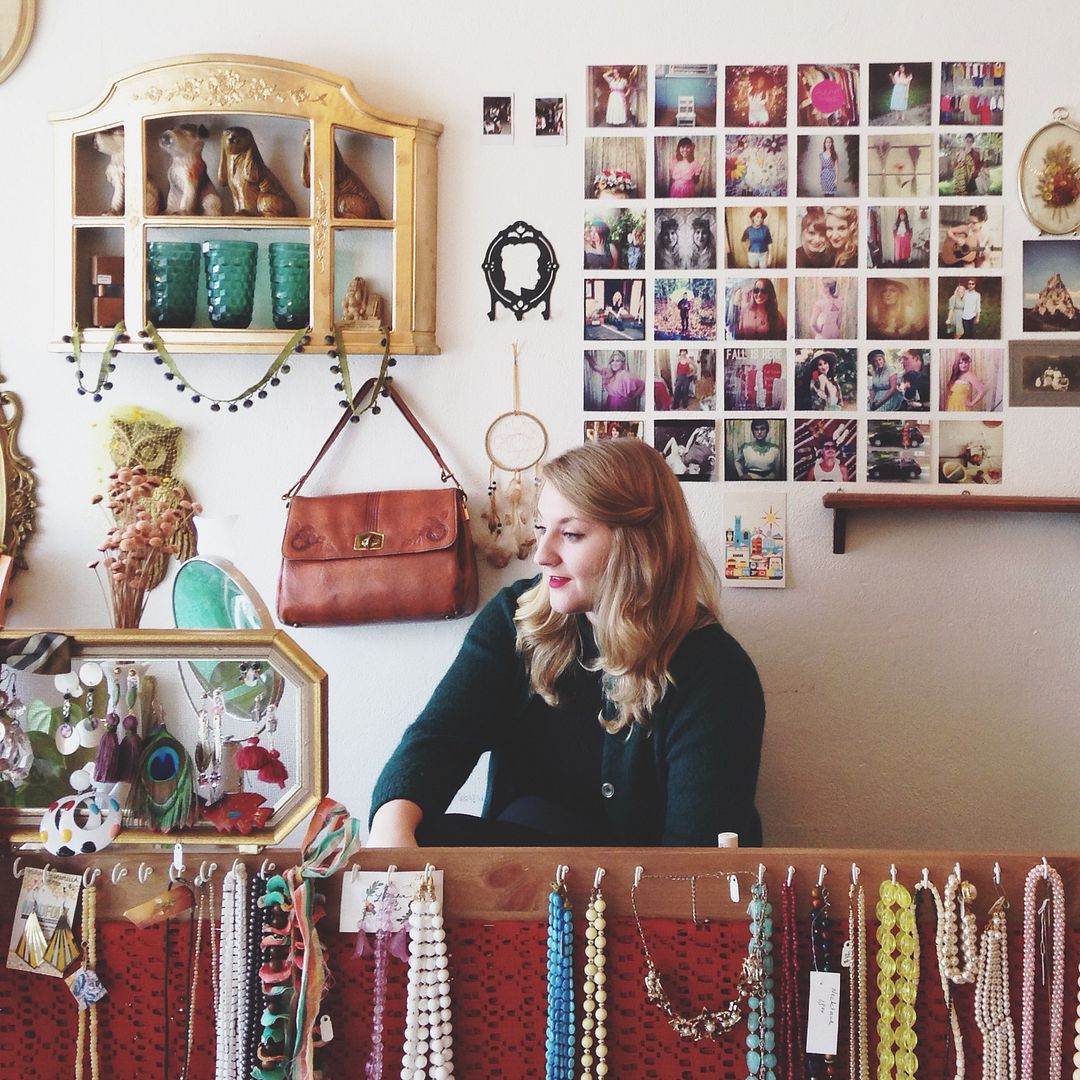 • 22 •
Try to keep things clean! Spend that little extra time in the morning or before i go to bed cleaning up the kitchen so it is nice and clean for the next morning. Waking up to a clean kitchen or bedroom is super refreshing and calming. It provides this semi illusion that I have at least something in my control at any given moment. (ha)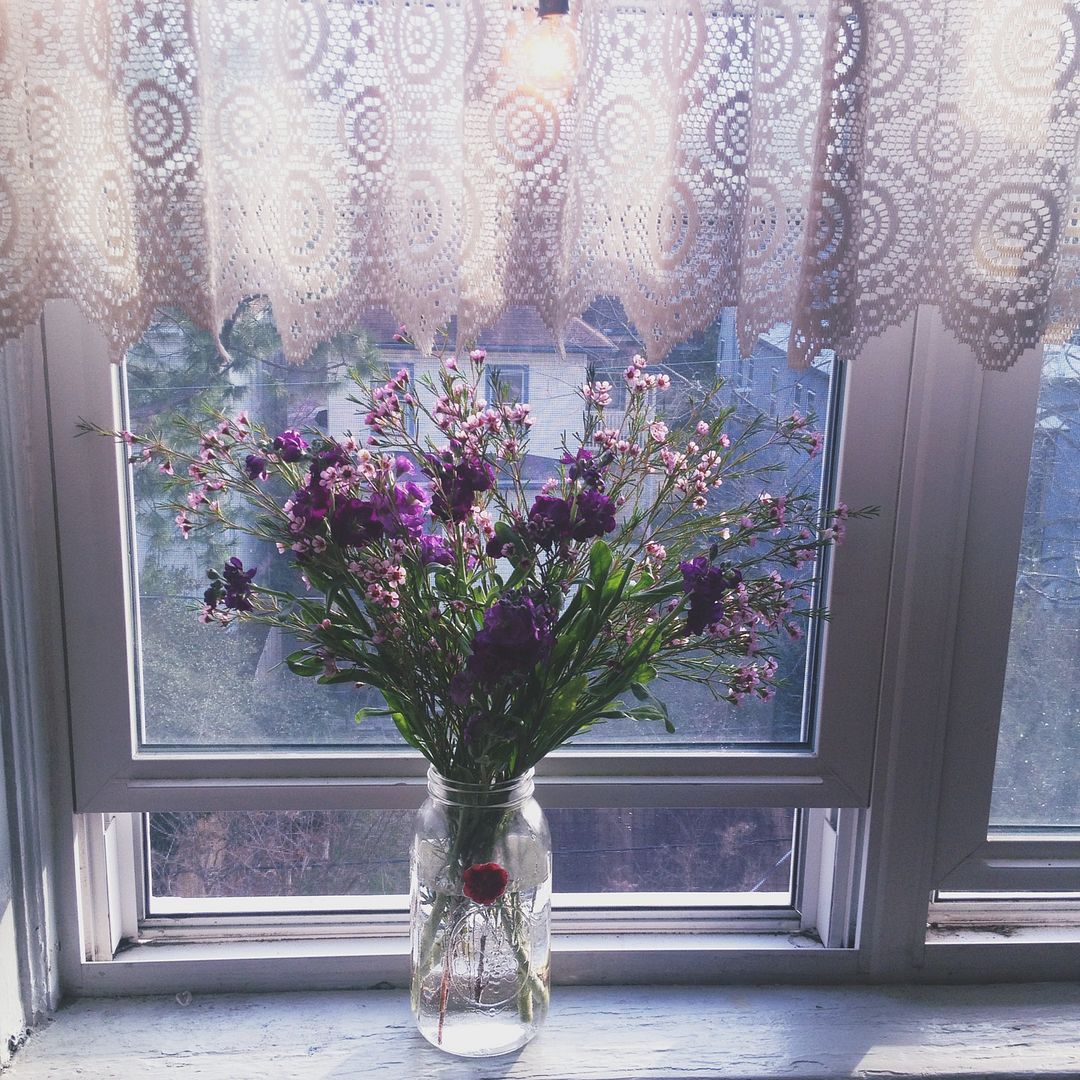 • 23 •
MAKE MORE fabulous beverages! I assume this summer, elderflower liquor will be my THING. I want to try out a bunch of new drinks including juices and infused liquors. On of my favorite girls, Heather got me these amazing glasses.. they will be perfect for trying out new drinks this summer on those sweltering days. Not to mention I love the frosted glass. they are just so pretty.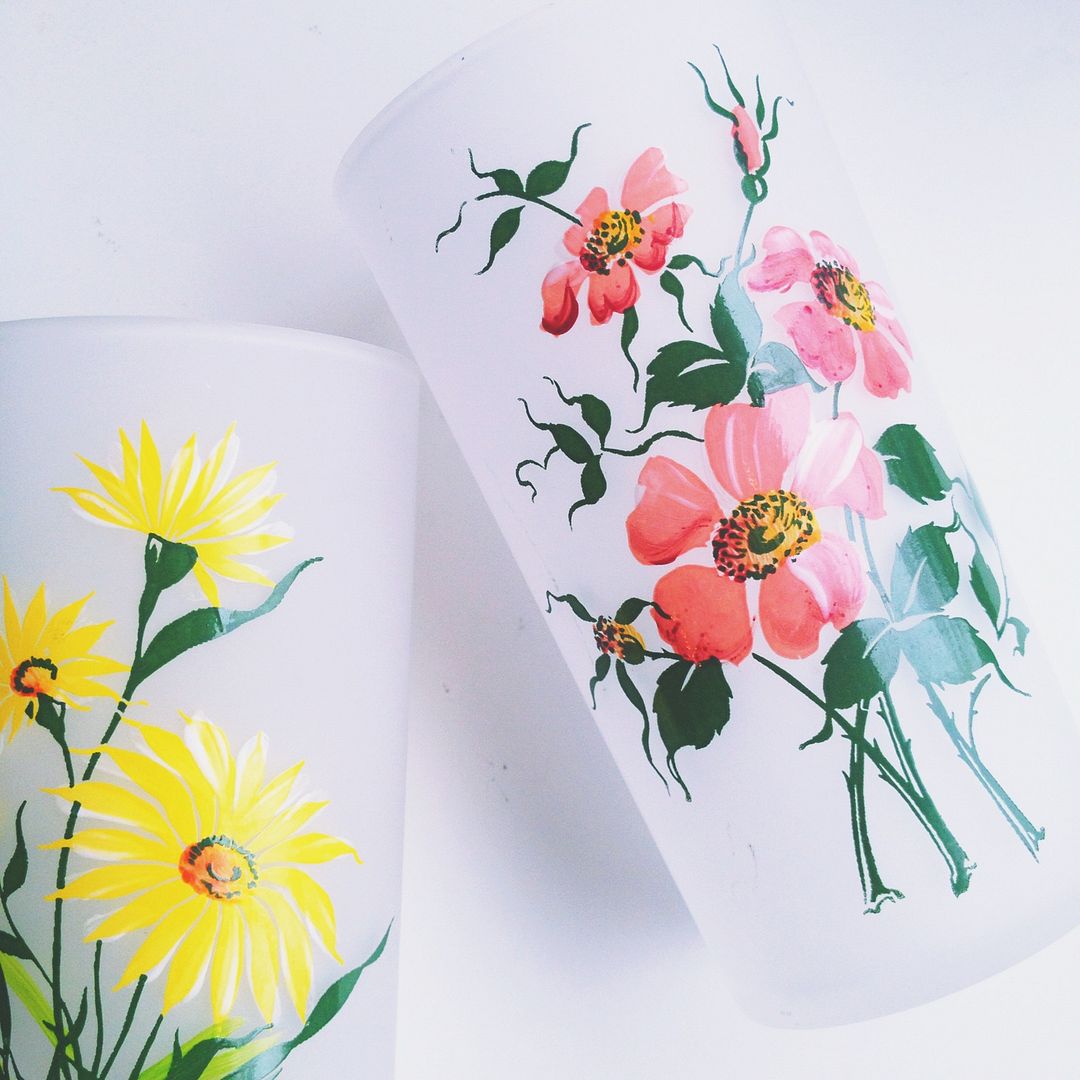 • 24 •
moving towards white. For a while now, my inner style and living environments have been cluttery and comfy. Lately I've found myself moving towards white and it feels liberating! never in my LIFE have I embraced it before. But i'm seeing now that all of the STUFF i've accumulated over the years in all of it's specialness, in fact looses it's specialness when places in a sea of things.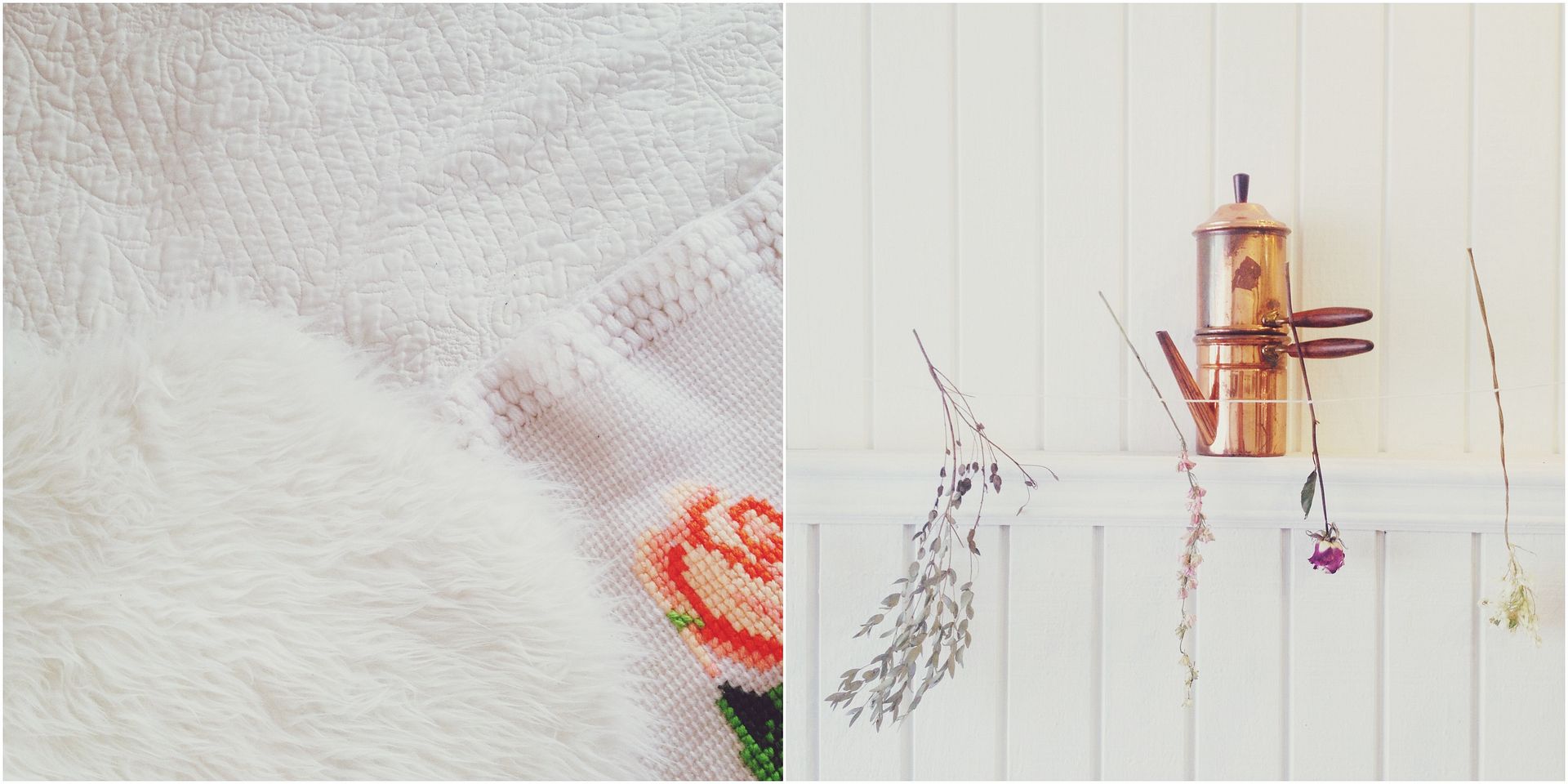 • 25 •
lastly, this year, I want to be patient. I want to take every day and make it an adventure for myself. I dont want to waste time looking forward to things and miss all of the sweetness around me now. I recognize that life moves in every direction and my "now" is never ever forever. I like that. But usually by the time i realize it, it's too late and the now I thought I was in is now a then. Here's to being 25 years old and holding on to it for dear life!