Let's be real, this ranunculus is breathtaking. Though the loss of life is stealing away it's color.. the ombre is ravishing even if it only lasts a moment.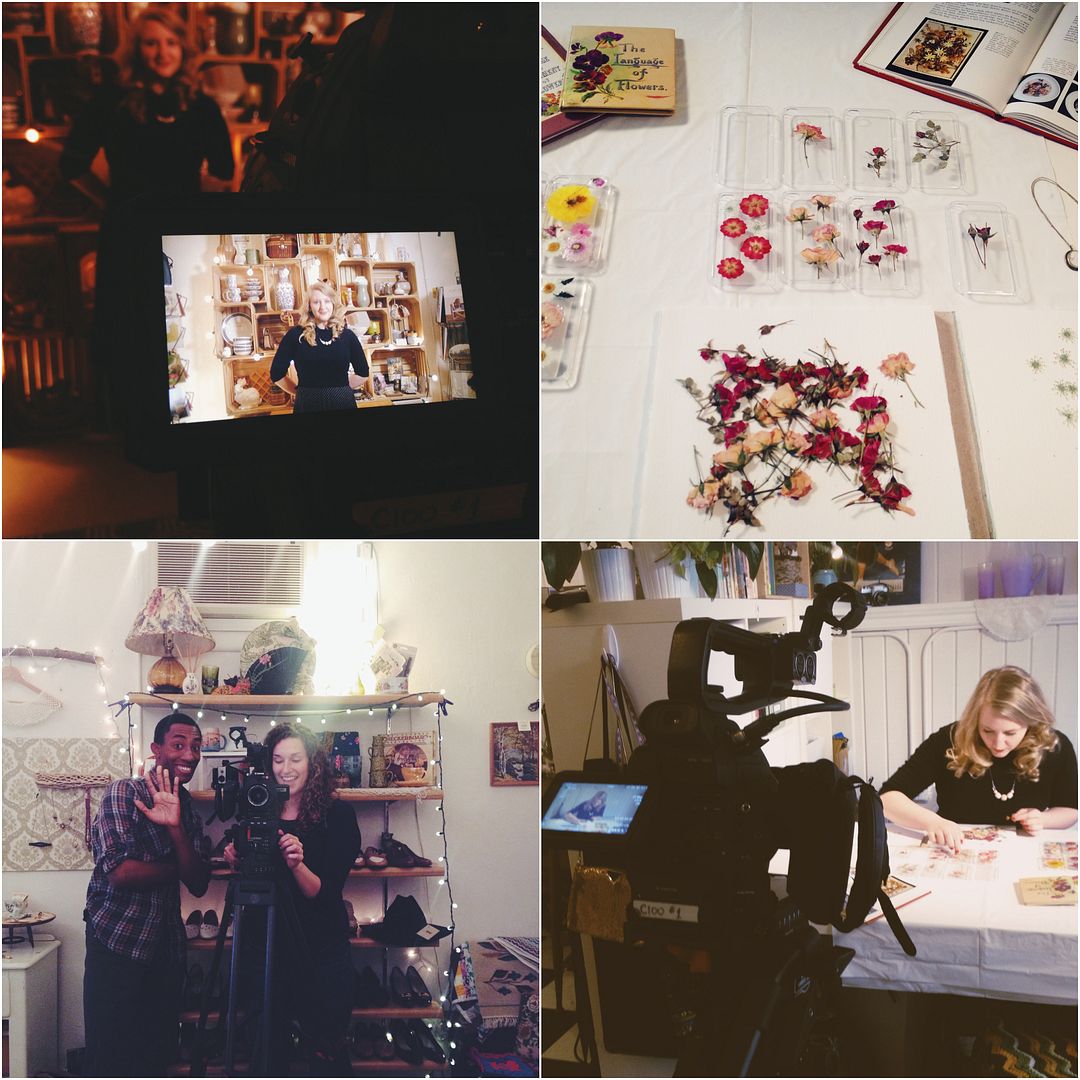 This week, i was visited by a group of Regent University Students working on a leadership documentary. They came in and asked questions about the shop along with taking footage around the space. I've worked with a few small video projects since owning the store. I've got to tell you, I am super awkward on camera. I always want to make fun of myself while it's on and I just come across like a weirdo. It's hilarious. I will sadly never be a movie star. **le sigh**
I spent a good chunk of time this week in the Studio. Working on cases, shipping them out and finishing up taxes. It was fun to have some friends visit and go out a few times too!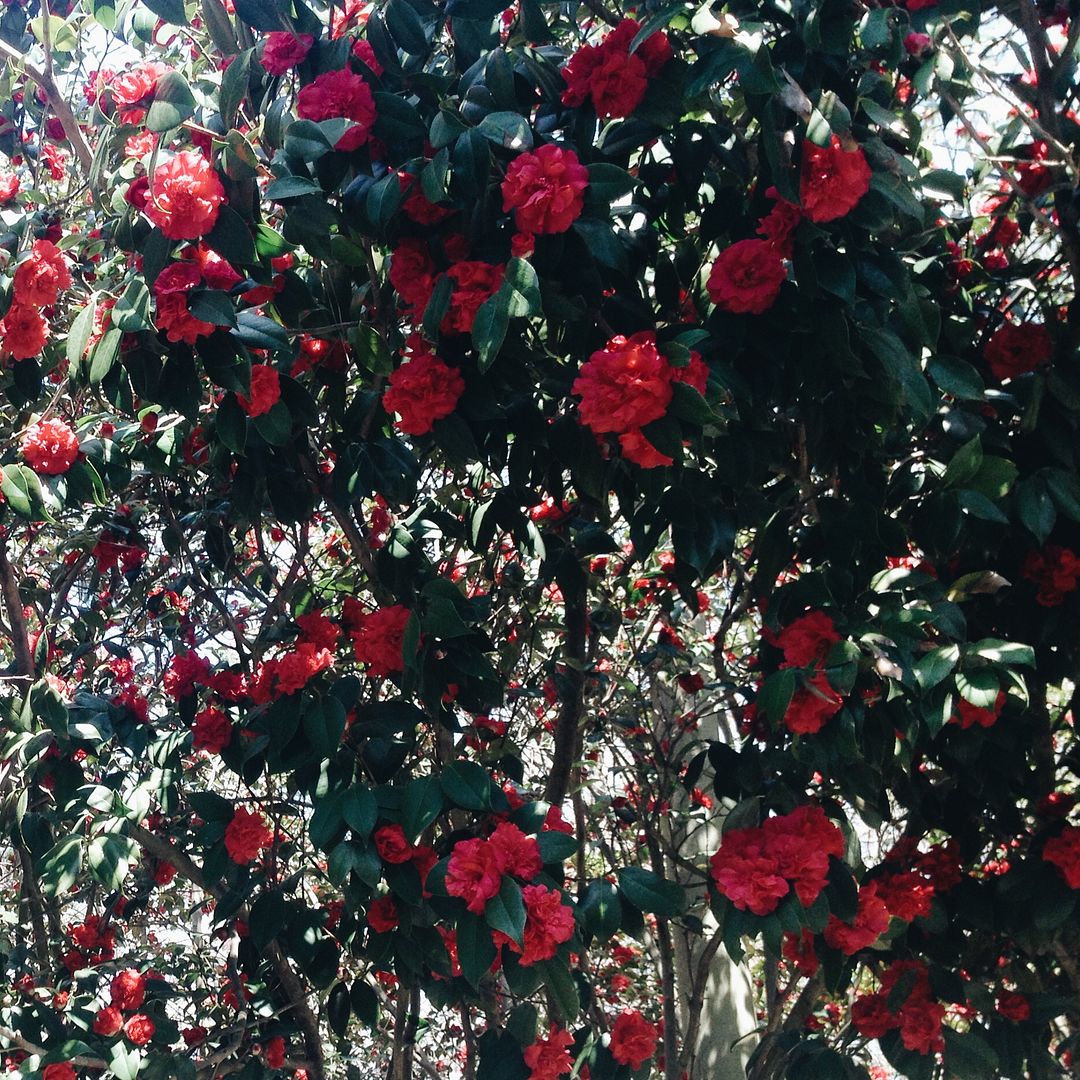 I got my first Iced Latte! Creme Brulee! noms.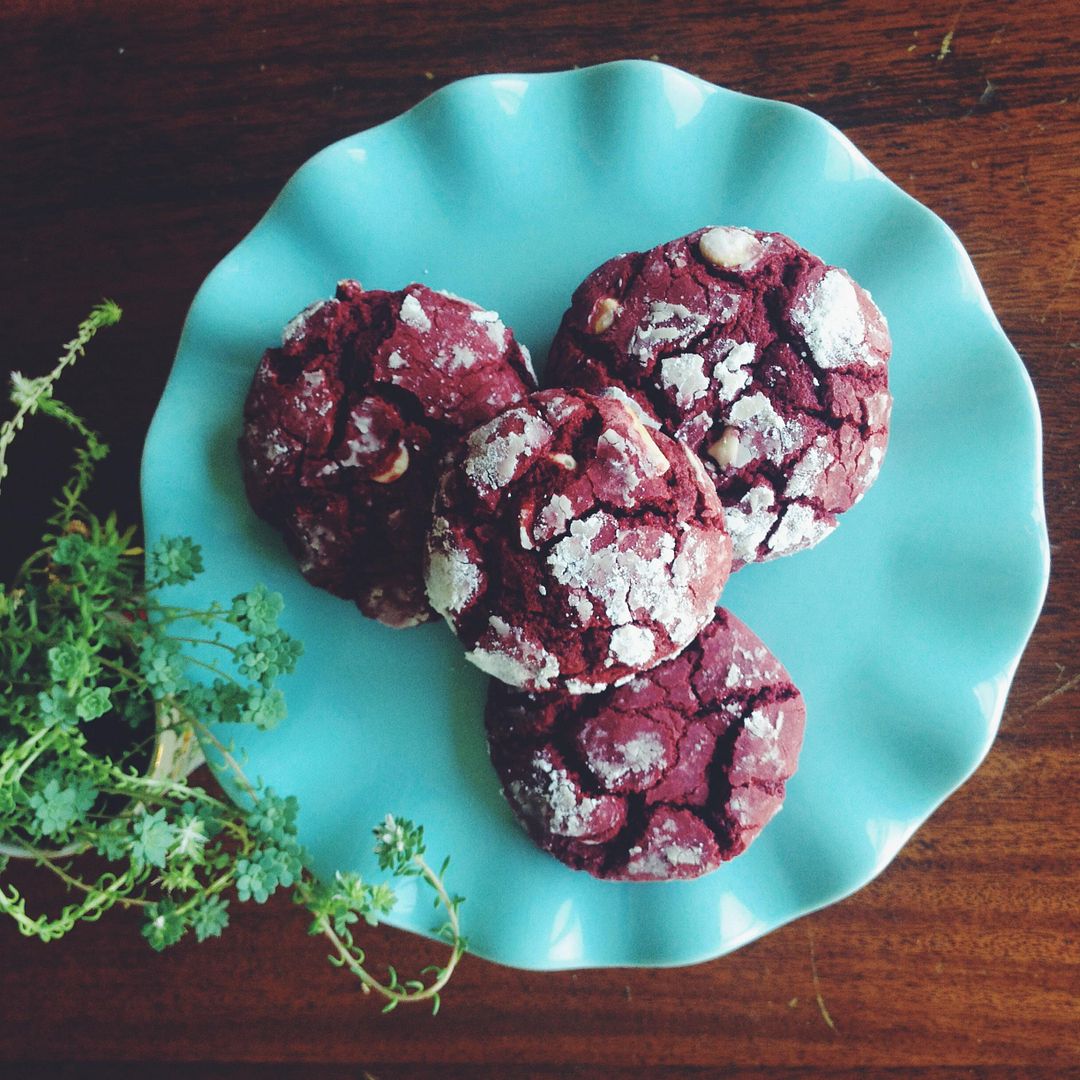 and this morning I made these little treats. Red Velvet crinkle cookies.. Tonight is Ryan's LAST opening night at his theater here in Norfolk. He did all of the sound design for this show and I am pretty excited to see it. I will miss getting to go to all of the cast parties and hanging around those cool NYC actors that come down for the work. Working at Virginia Stage has really set Ryan up to do amazing things with his future. I am proud. <3 br=""> 3>