Blue. BLUE BLUE BLUE. I've unknowingly been wearing it super often and Im actually kind of excited that there has been a color theme subconsciously appearing in my everyday. It makes me feel like my own mind has and idea of what summer should be like and is projecting itself though my daily outfit choices. My swimsuit is even blue! who knew ?! I thought for sure I would be swooning red this year.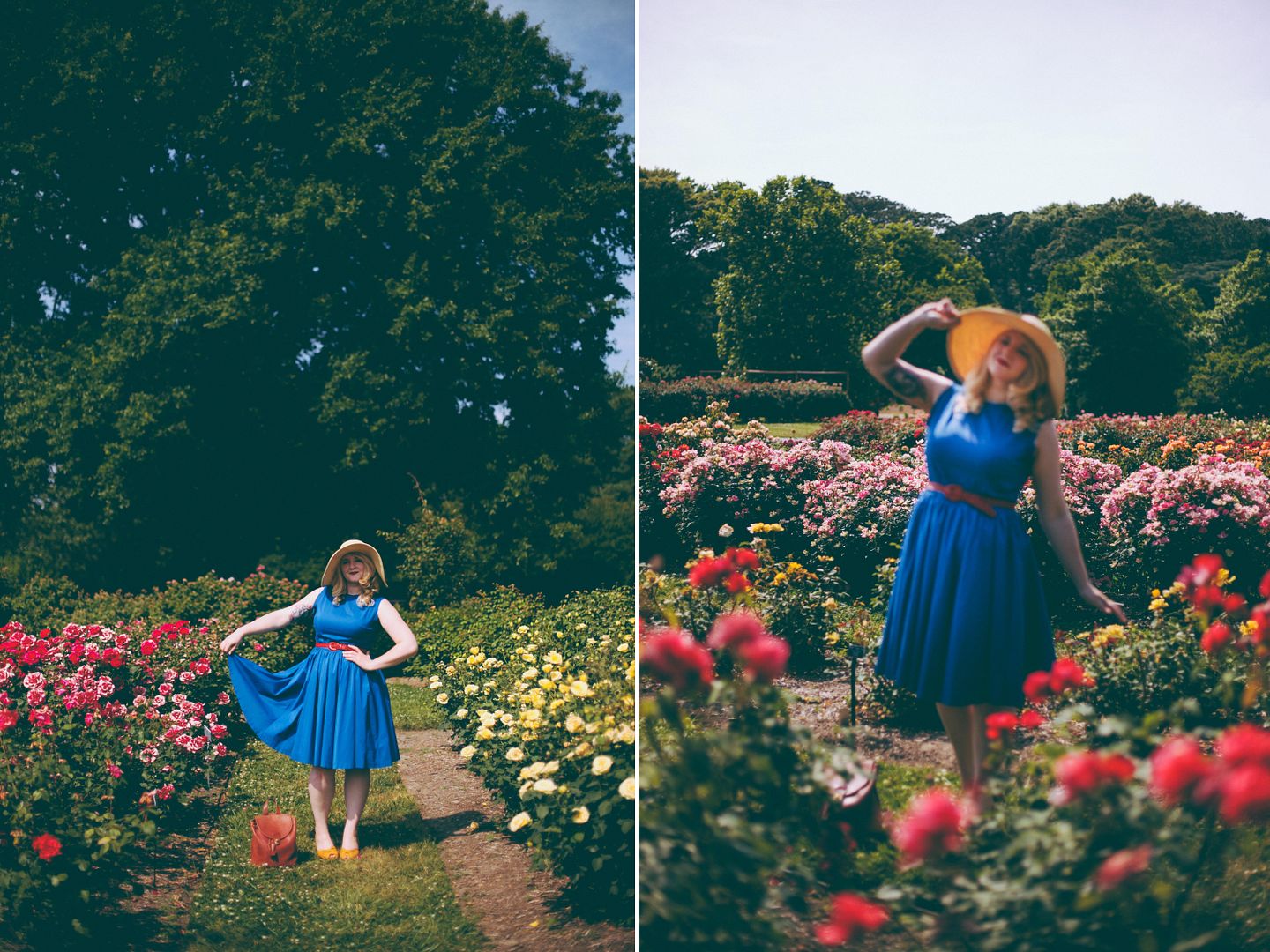 Now, I knew we were going to be surrounded in flowers on this day so I wanted something that would POP against them. This blue dress is really simple. It's the perfect cut for my bod and is really light fabric, perfect for sweaty weather. It looks like someone cut the sleeves off of it because now the shoulders are just weird fringe that I will never fix. Oh well. Somewhere inside me, I just understand that all thrifted items.. actually all items in general have a limited life. This little fact is actually a strength since I own a vintage shop. You have to be real with how much wear and tear and item has and how much it has left.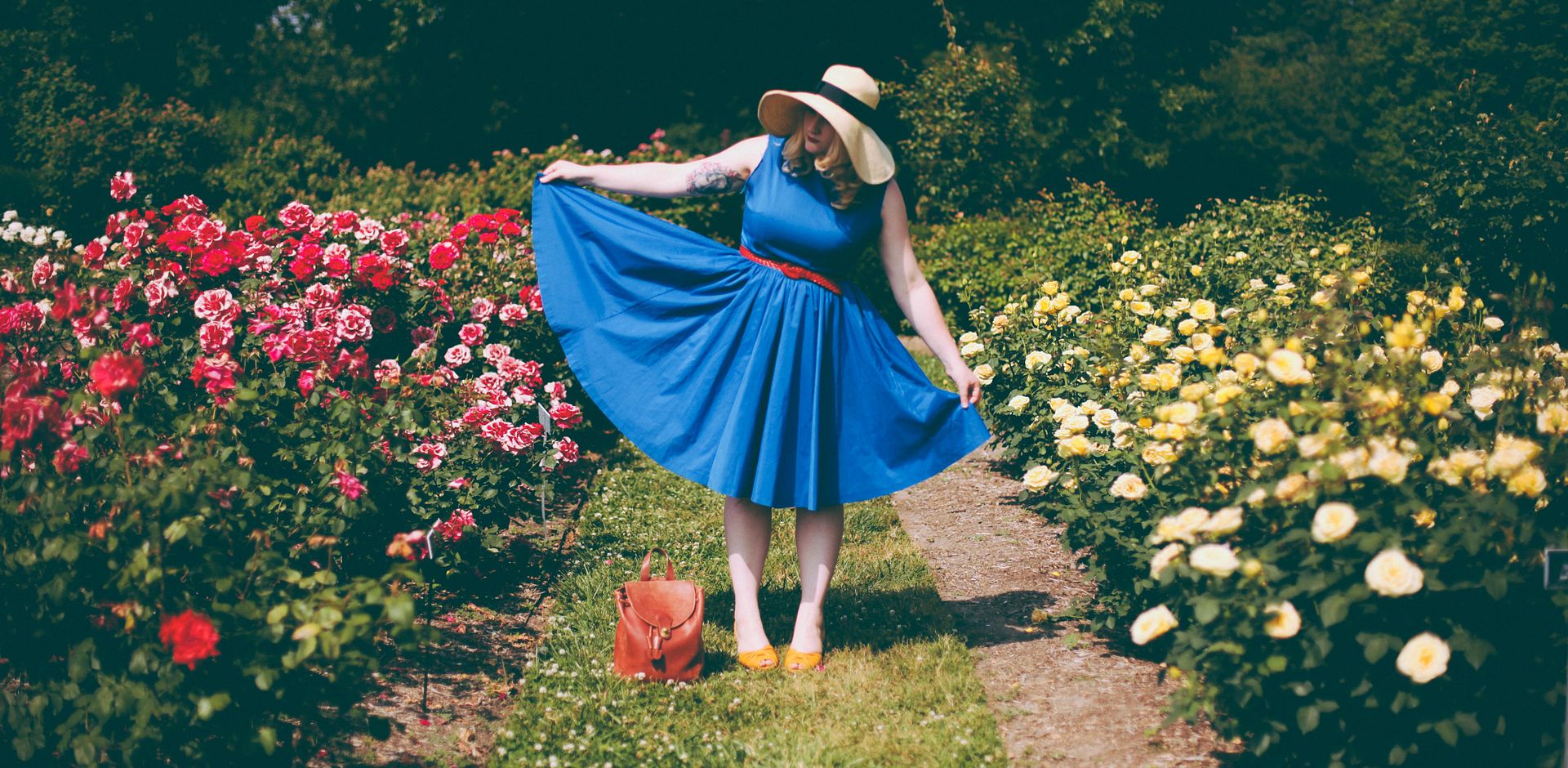 I went with primary colors! Check those yellow heels! I love them so much but they dont get nearly enough wear. This summer, that will seriously have to change. I got them in Kansas City at this AMAZING dress shop.
Donna's Dress Shop
. (the owner is 100% a hero of mine) If you have time, hunt them down on vine and watch their hilarious marketing tactics. I really really really love their shop.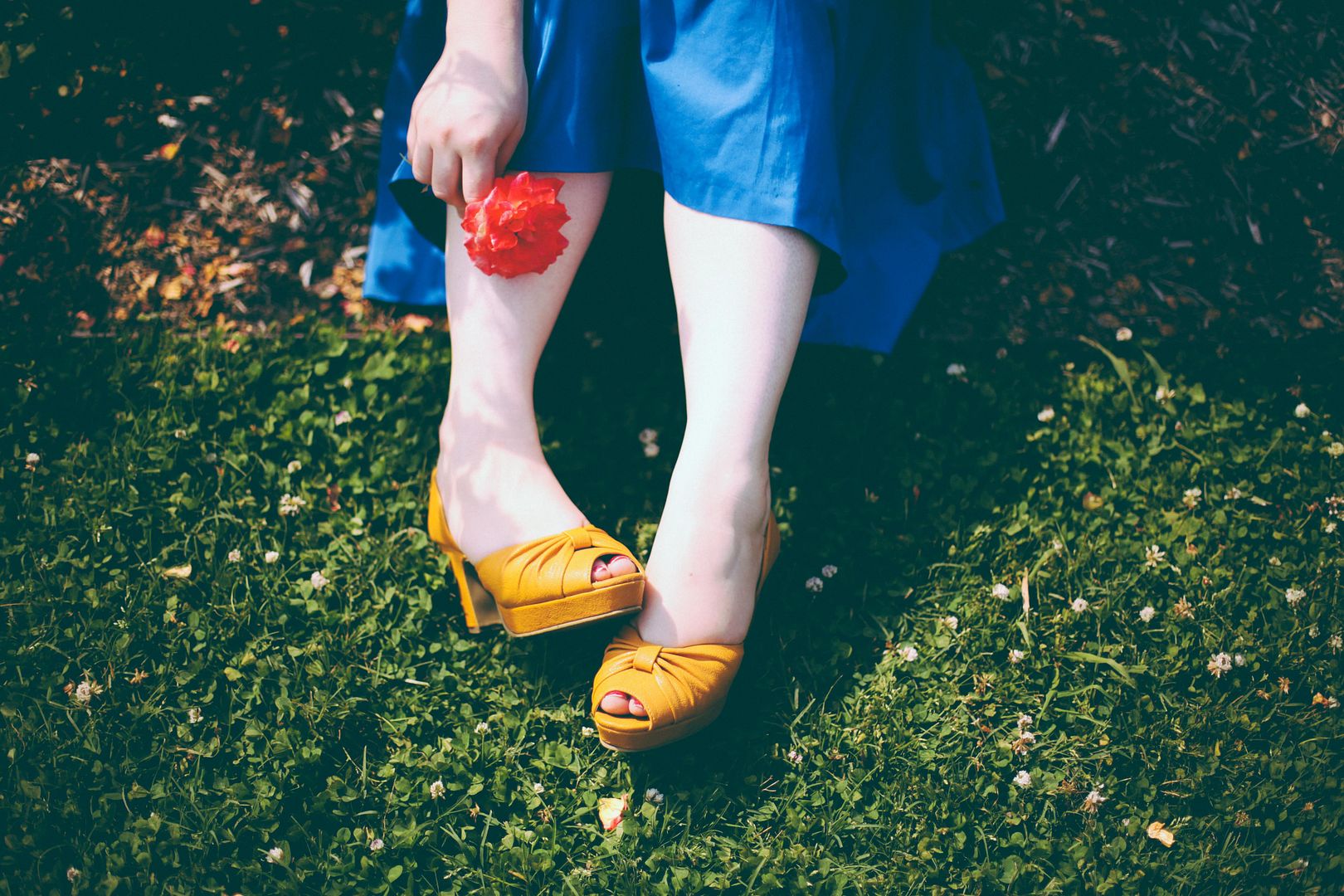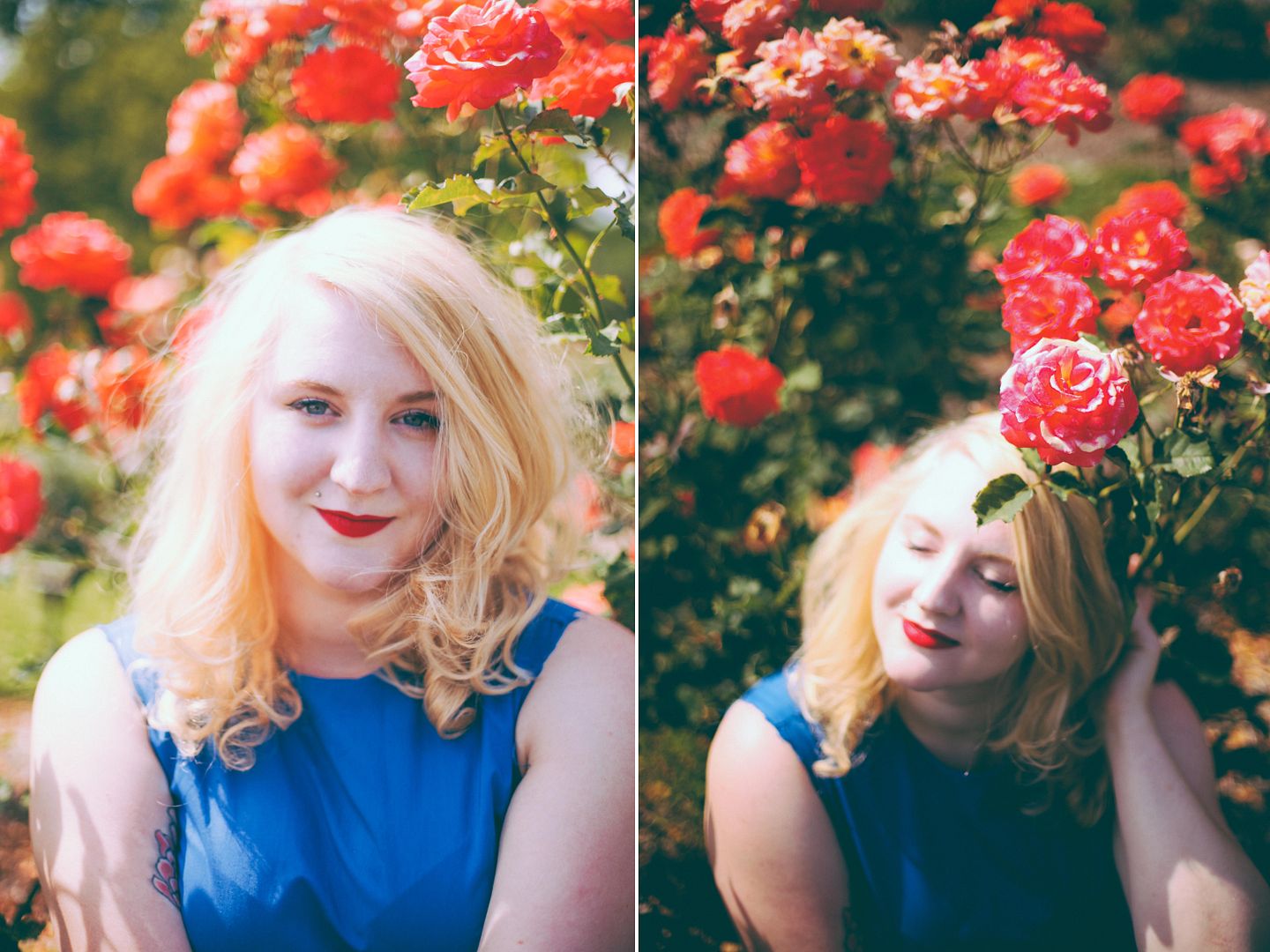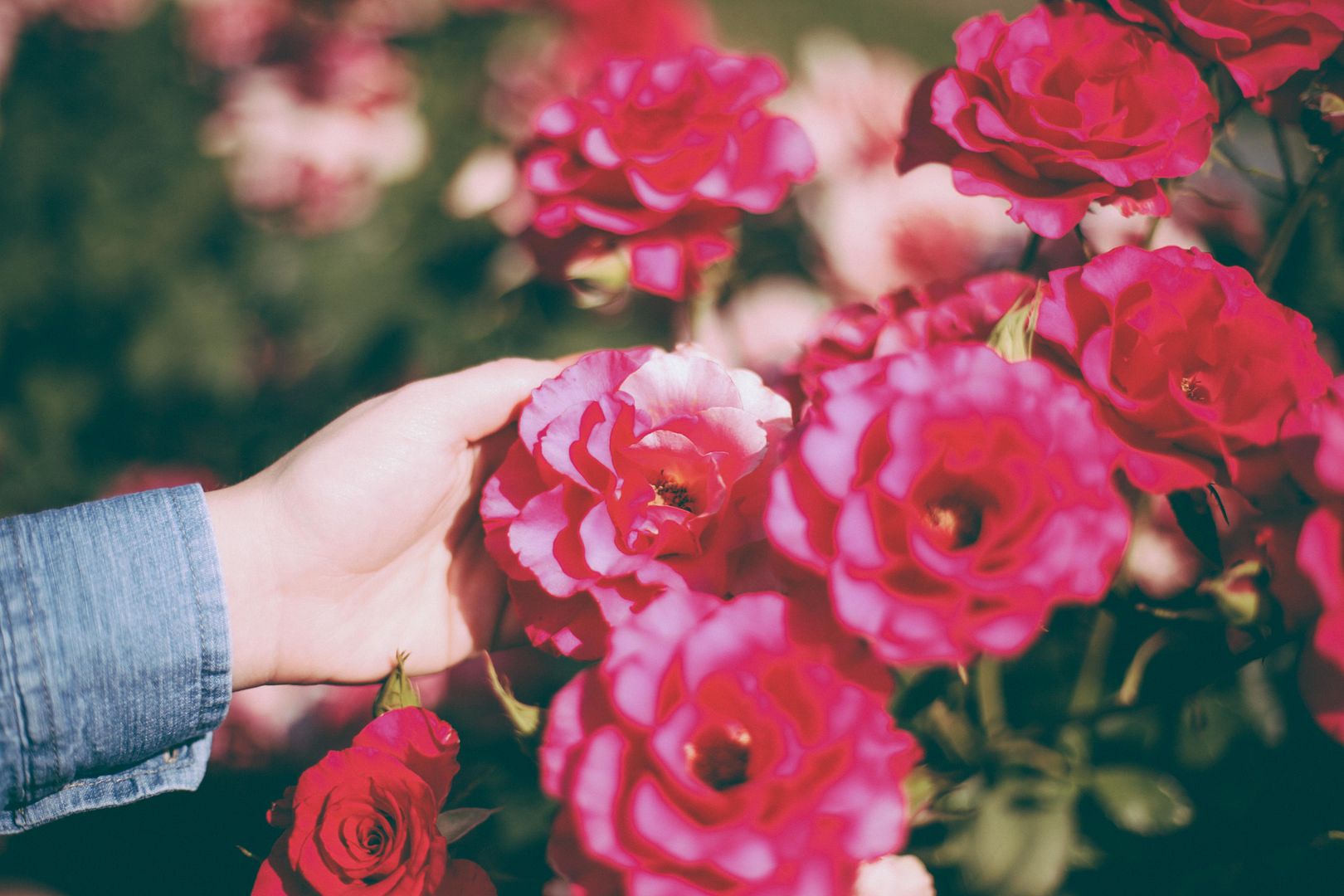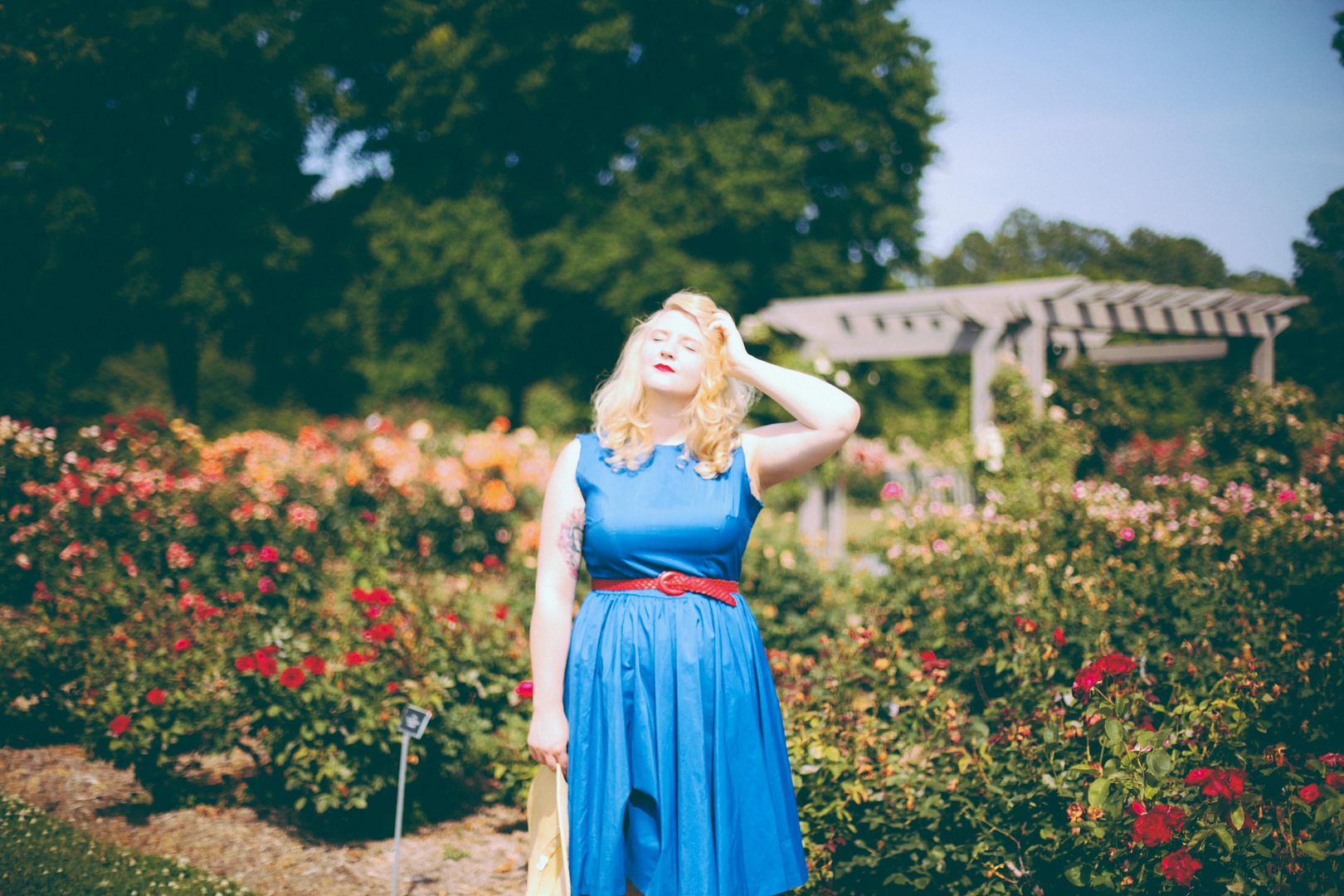 Also, can we talk about this paleness. It has taken me my WHOLE life to embrace it. This year I've decided to really honestly own it. I actually have been SPFing myself since earlier this spring to keep the sun from my skin. It's a half health, half stylistic choice. My mother has had some issues with sun damage and skin cancer this year due to being a beach baby and growing up under the heated wild sun. Since I lightened my hair, I've decided pale skin looks and feels better against the almost platinum.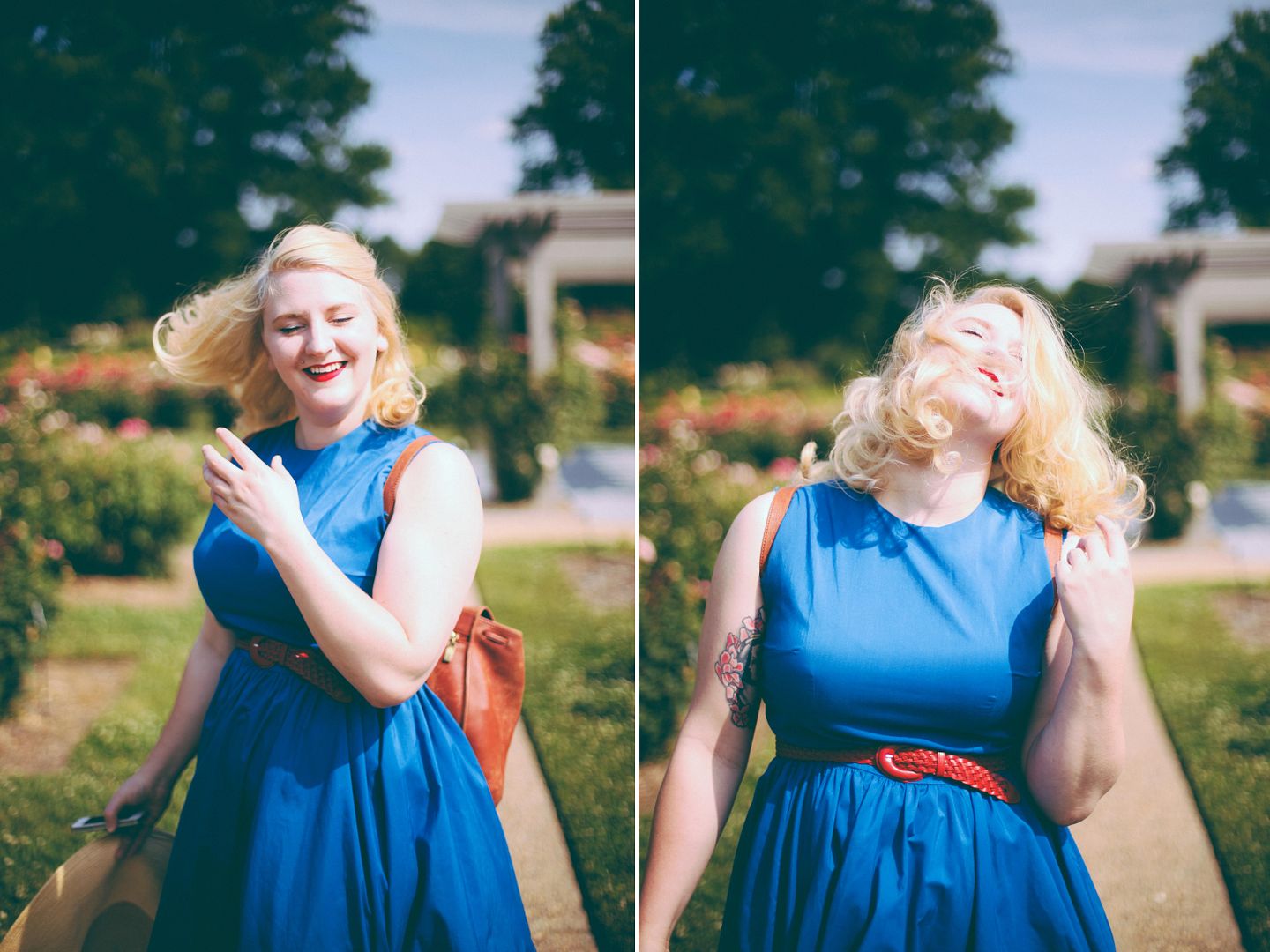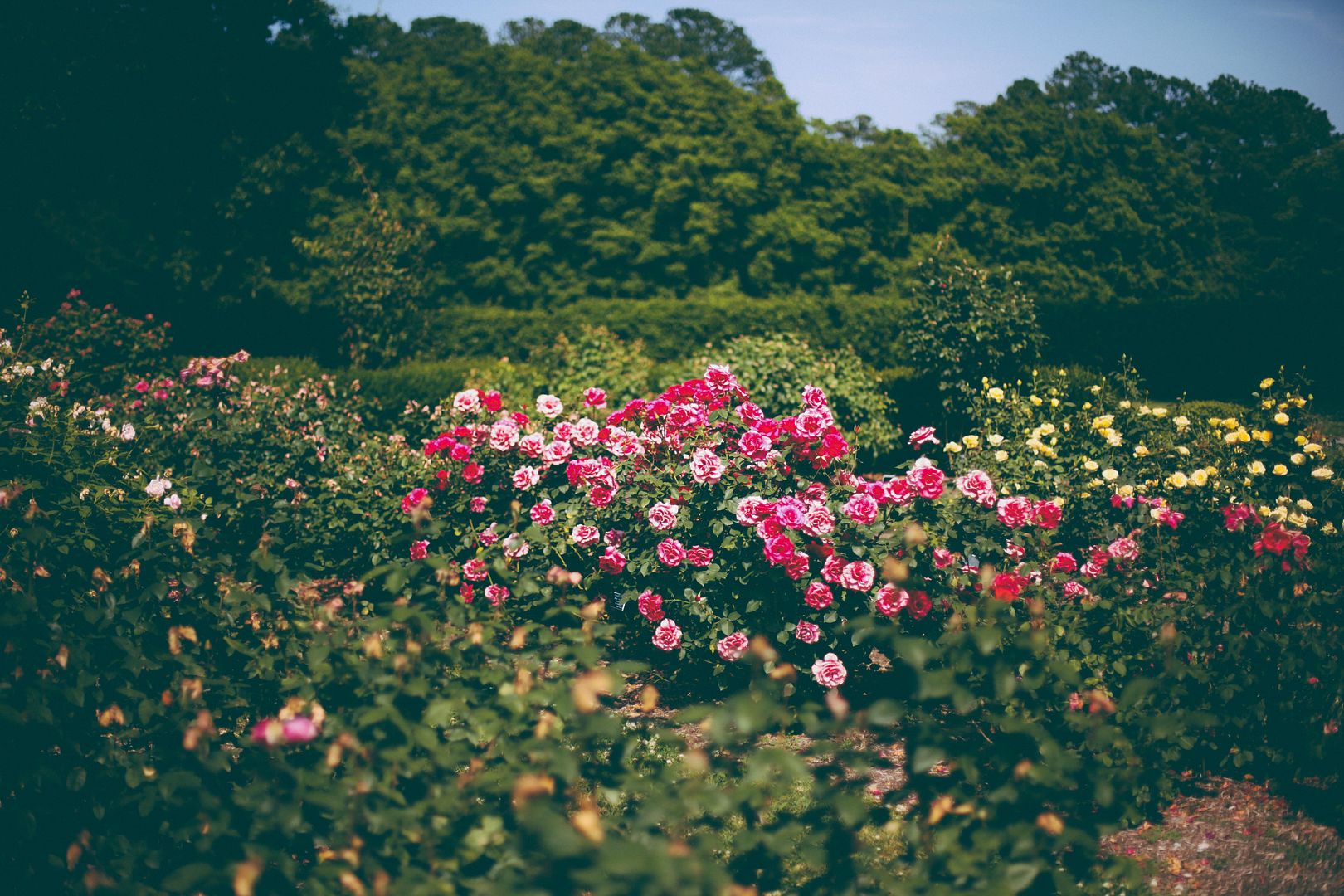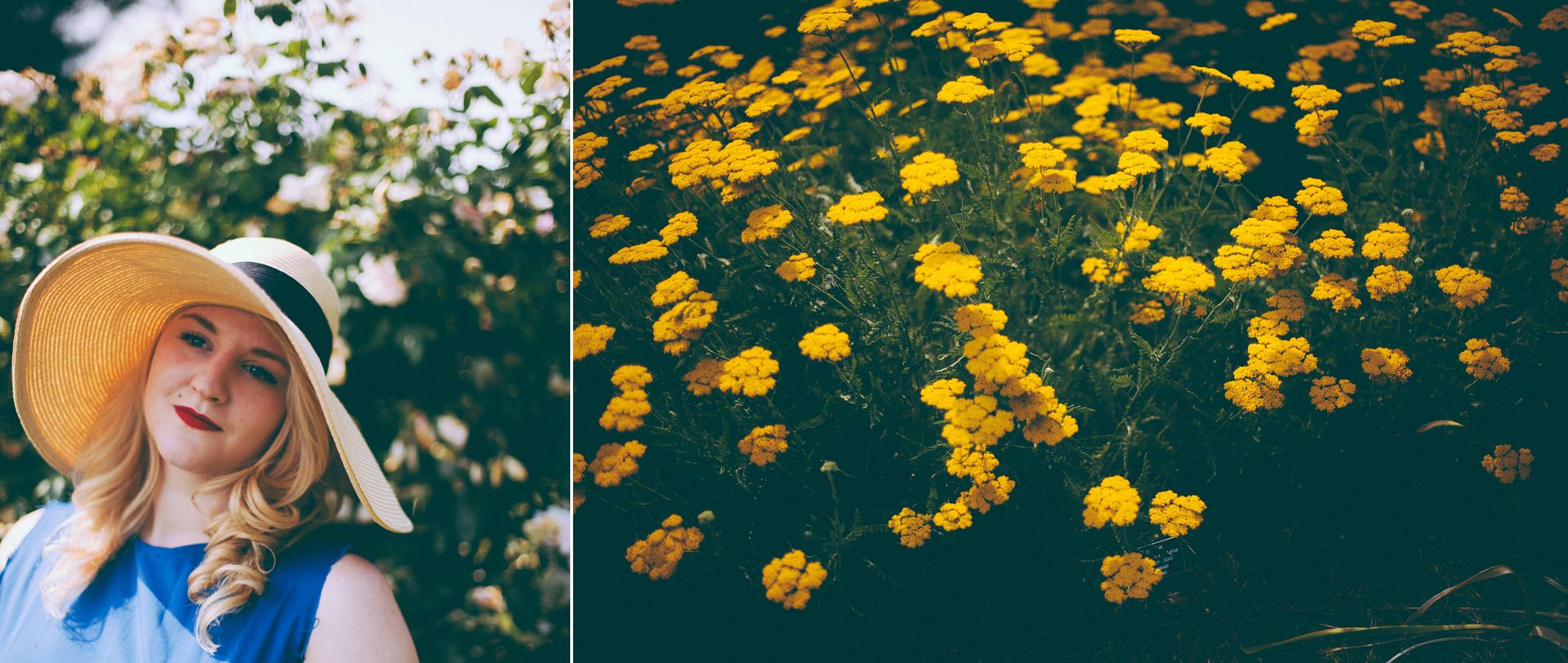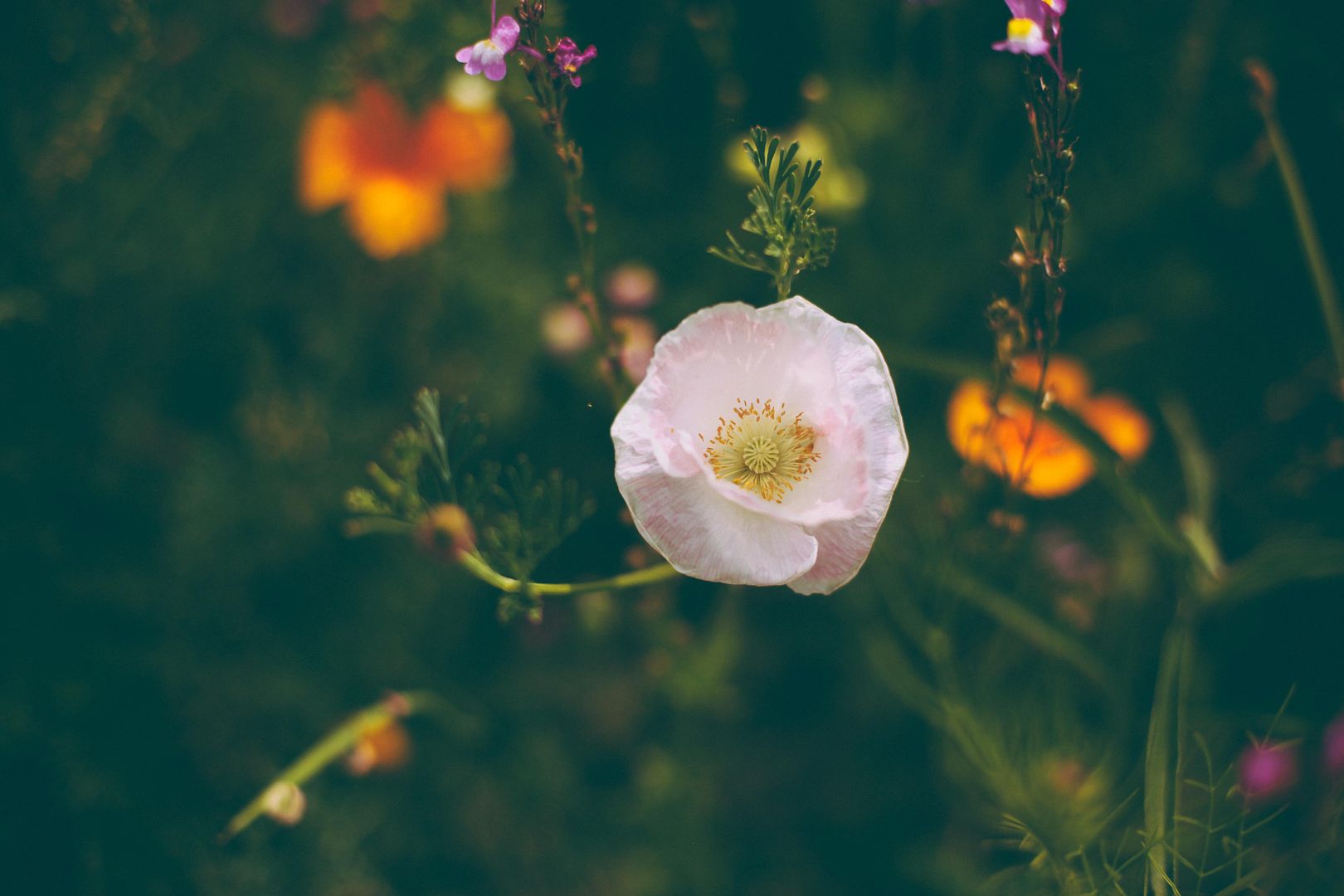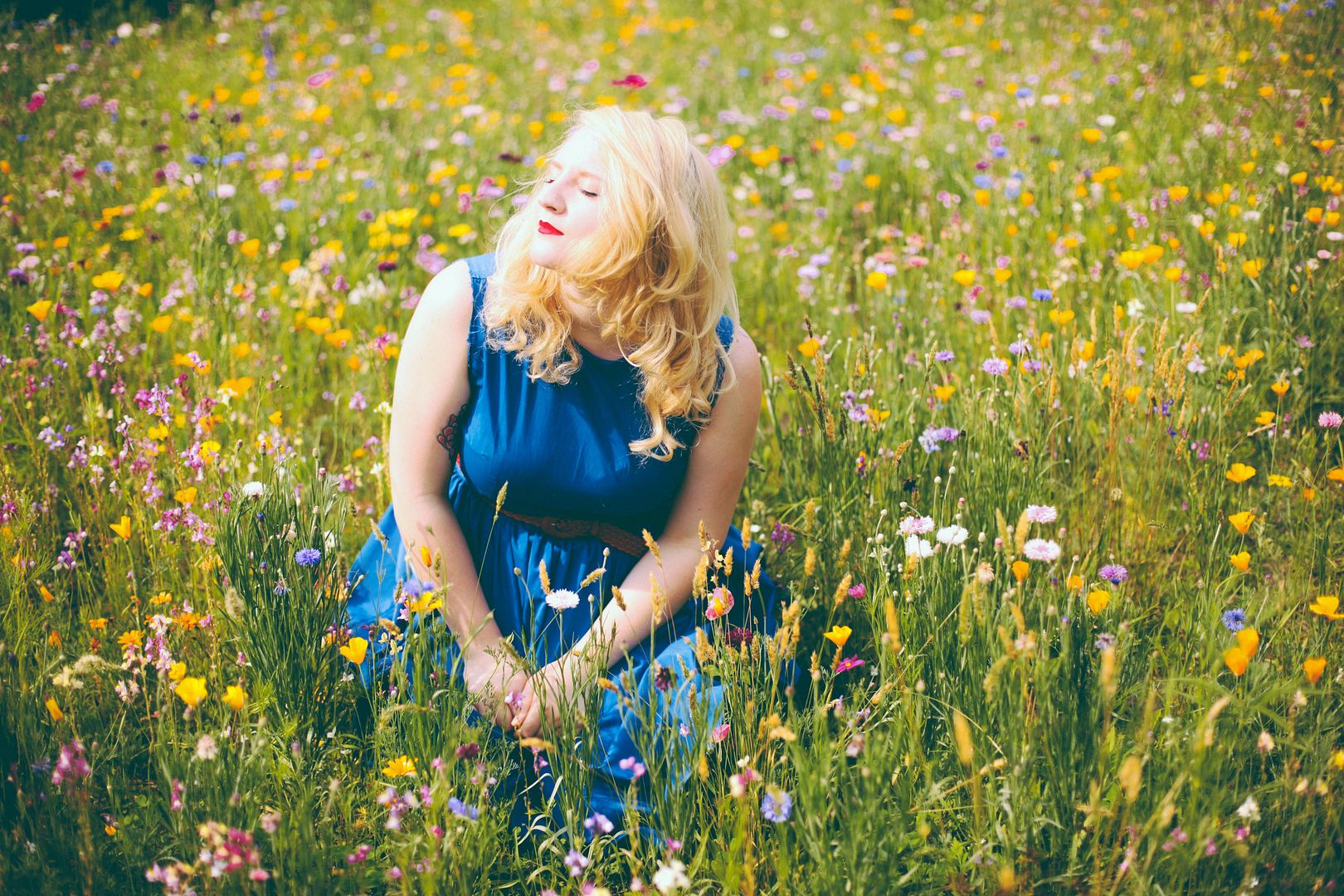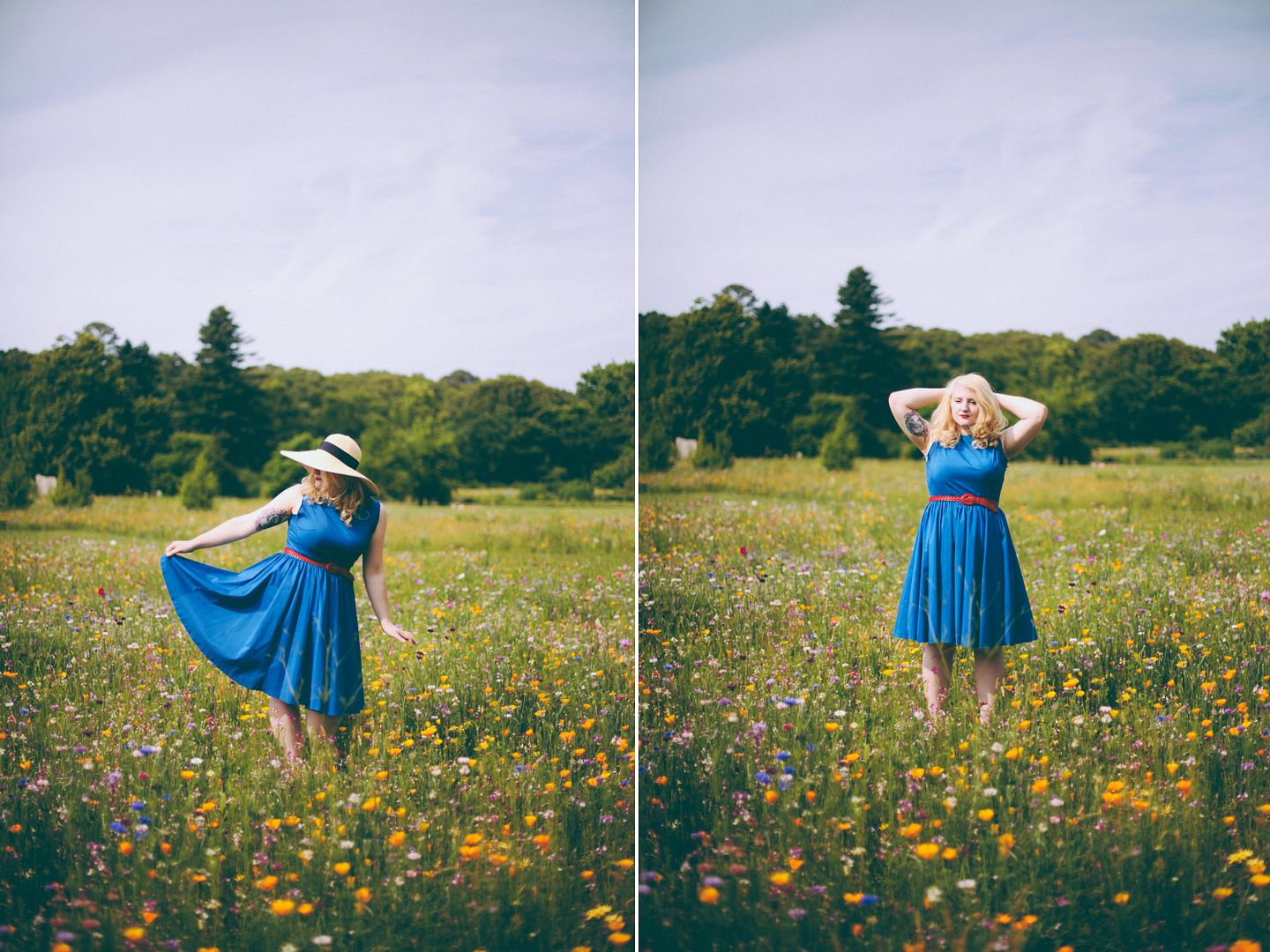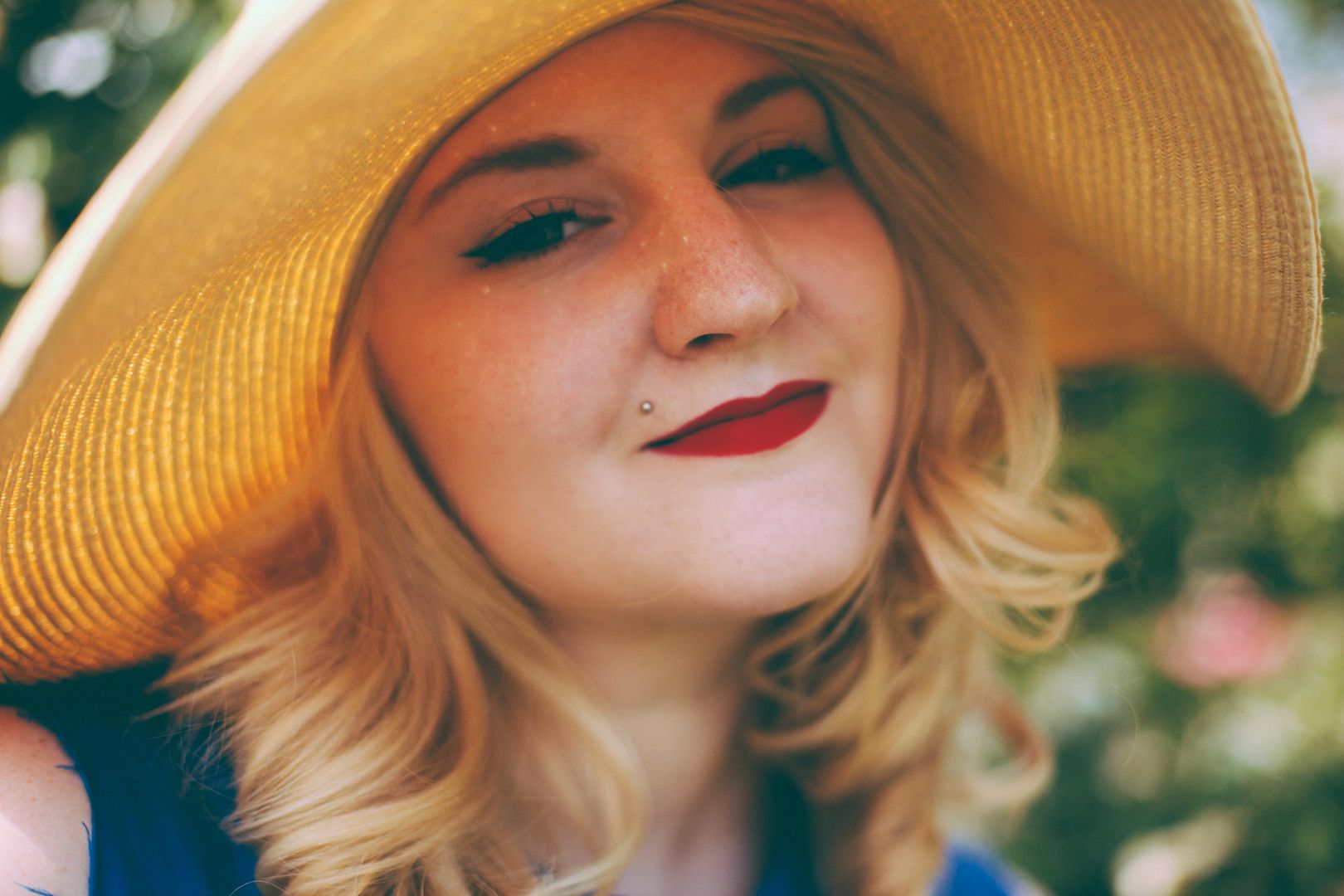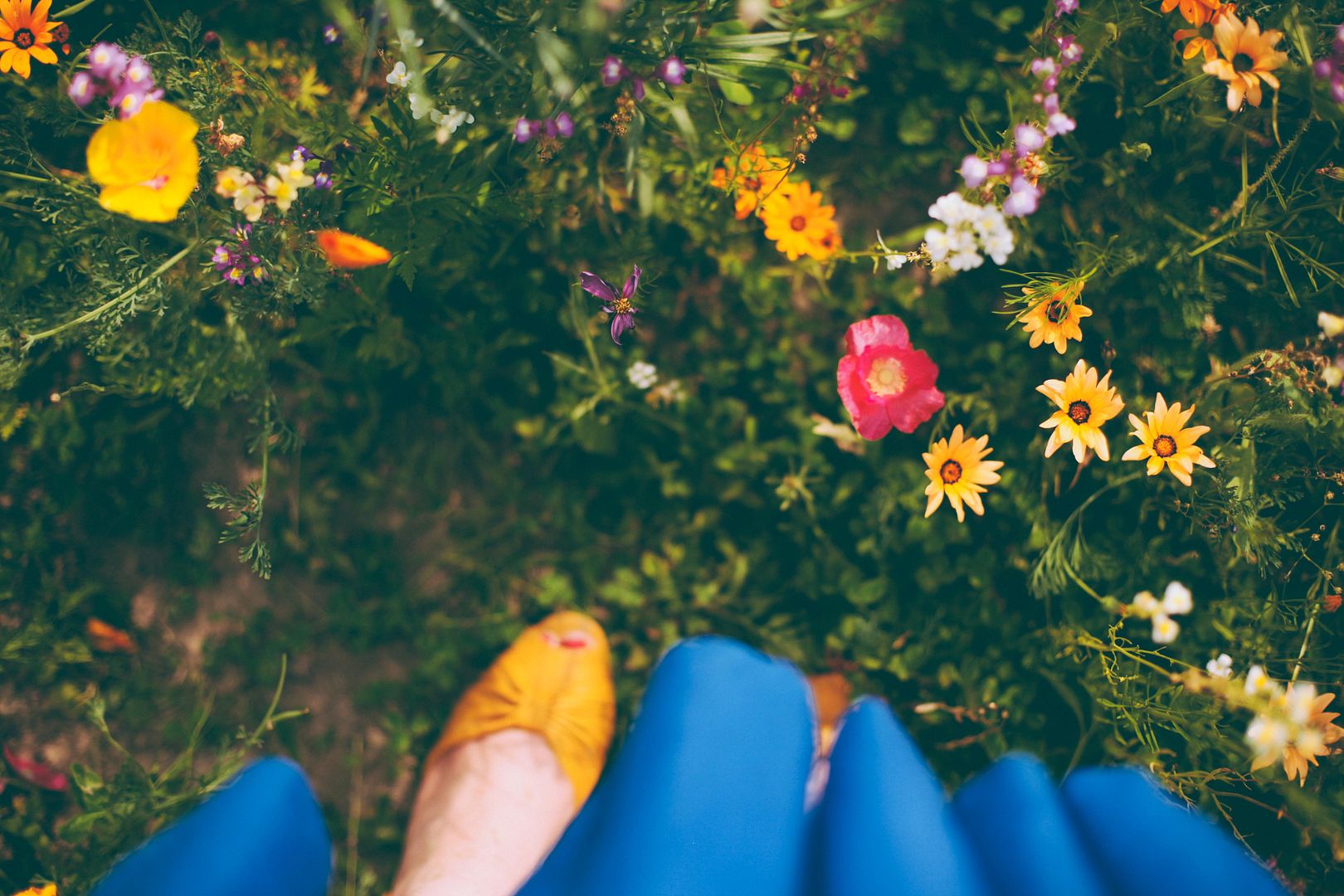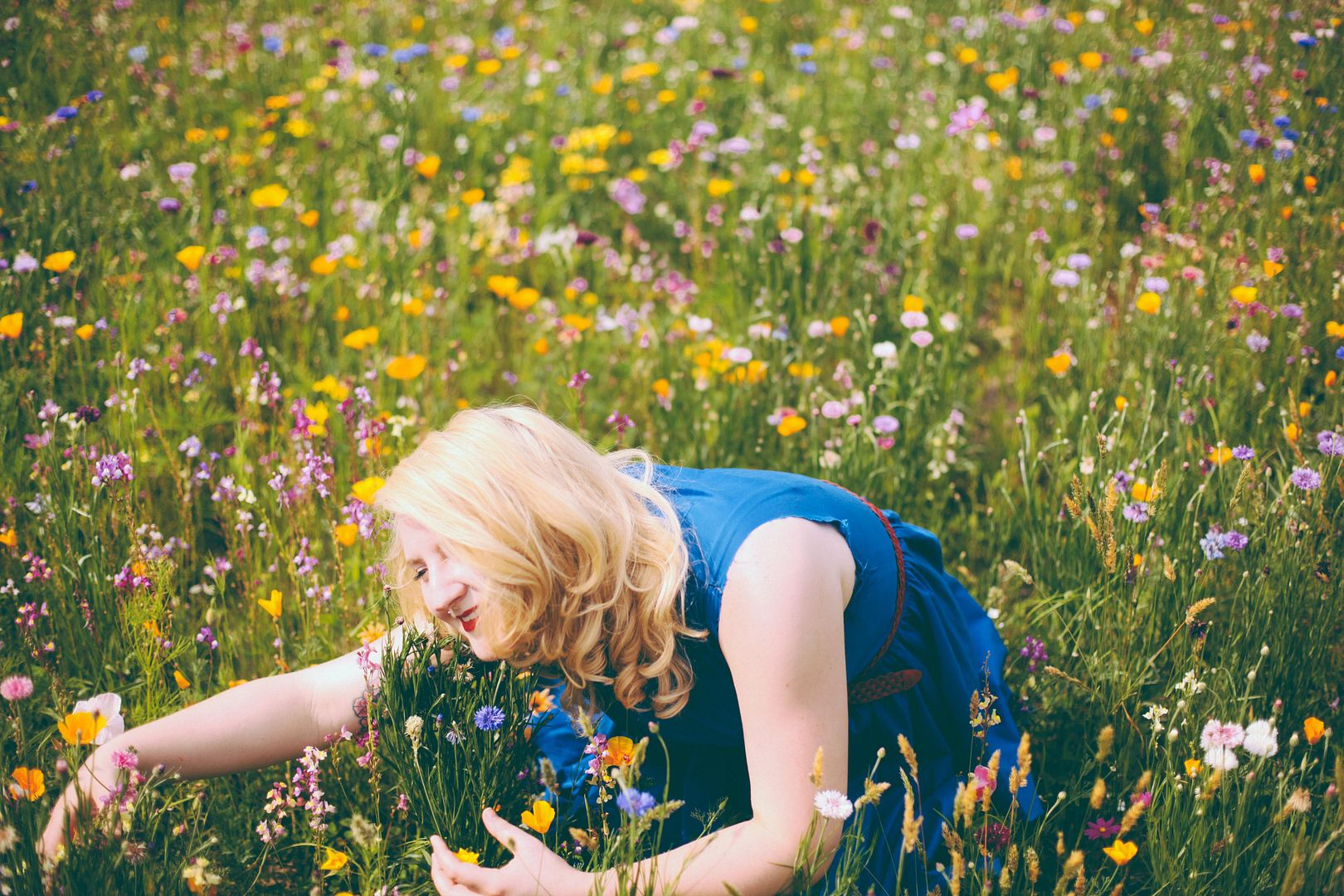 & Kudos to the wonderful
Kelsey Bethune
for braving the warm day and high humitidy to take these photos of me at Norfolk Botanical Gardens. As you can see, it is the most beautiful little place ever. If i only knew what all of those roses meant!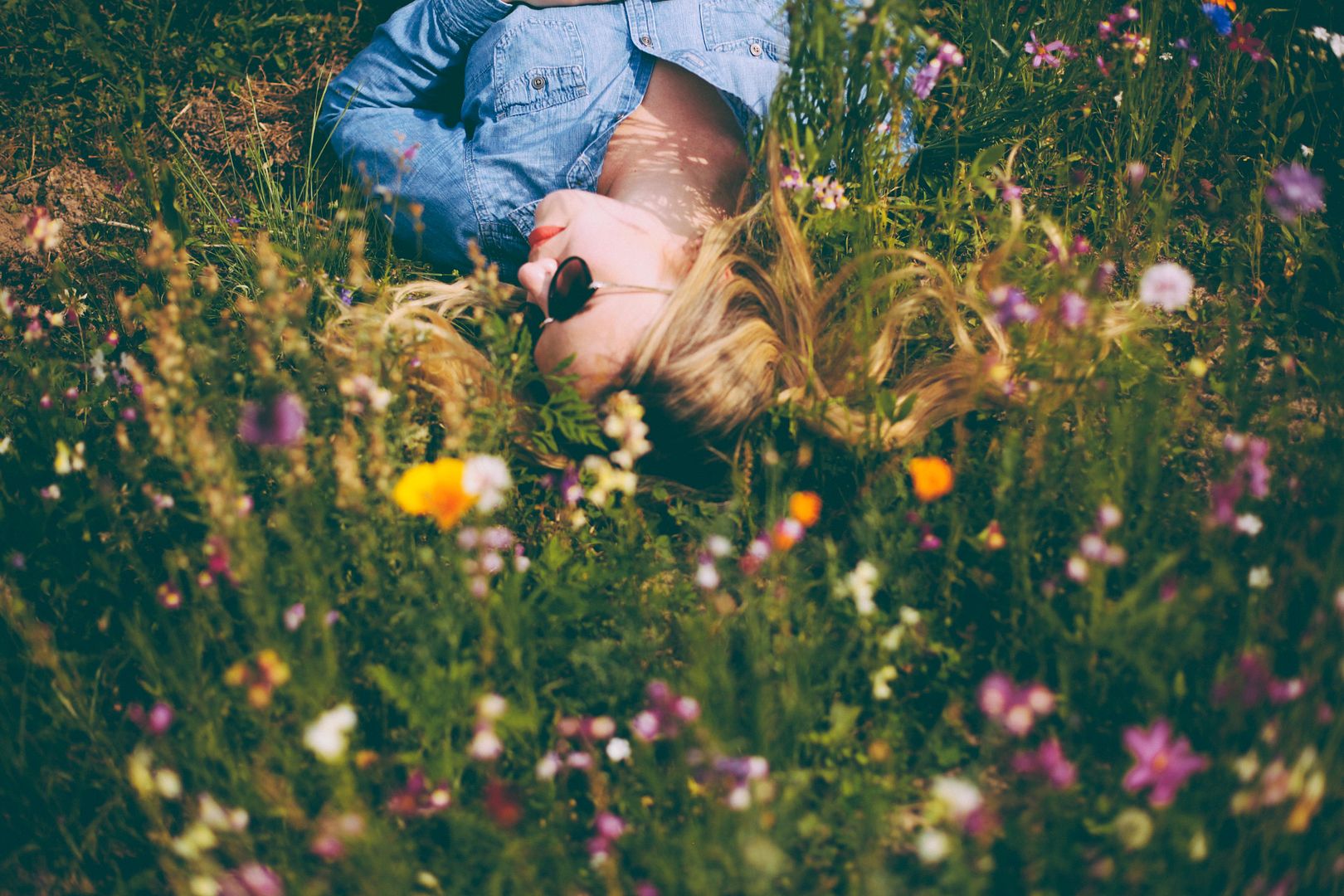 Dress+belt // thrifted, vintage
Shoes //
Donna's Dress Shop