welp. it's happened. i'm aging and now i'm older. i'm working a (currently) weirdly heavy and wild life thats wonderful and i have some scars to show from it. i also am beginning to peak around the corners of my present to see question marks around my future. it's awkward and scary and exciting. yesterday was my day. i slept late and let myself feel no guilt for it. i made myself a HUGE breakfast consisting of eggs bacon a smoothie bowl avocado, coffee and juice. all of my favorite breakfast foods on one giant plate in my bed with the windows open. i wandered around in soft pj's and took photos because that's something i love to do.
Chelsea
swung by for a bit to sit on my bed and chat for a while. I napped in the sun spots on my bed like a cat. i went to the studio when the sun was highest to spend time in my work and play haven. shipped orders, bought myself flowers and ice cream. listened to my current
audio book
then walked to an indian dinner with my funny friend Liz. It was a very good day to me. I felt a LOT of love from the internet which was very needed. i thought back on this year and some of its challenges. im not one to name a year of life 'good' or 'bad'.. how can anyone generalize and entire year? i'd rather associate emotions and adventures and learning moments with an age. 25 was mostly happy, then very sad. i felt very strong and then very weak. i took many trips and met many lovely people and learned about my limits and how important it is that i give myself space from painful things and treat myself well (this is an ongoing learning moment). i learned a bit about asking for help and figured out that sometimes, it's better to trust someone with your needs then to try and carry them by yourself until you are worn out.

i've been getting letters every so often from friends with deeply sentimental encouragements. life has been so overwhelming for me for so long it's been difficult to express intense love or appreciation for small treasures like friendly love letters and words of comfort. i am so grateful for all the love you BABES send to me regularly. (i borrowed these hellebores from the universe on a late walk home last night) Hellebores are said to provide protection and a vase of hellebore brought into a room will drive away an unpleasant atmosphere and replace it with tranquility.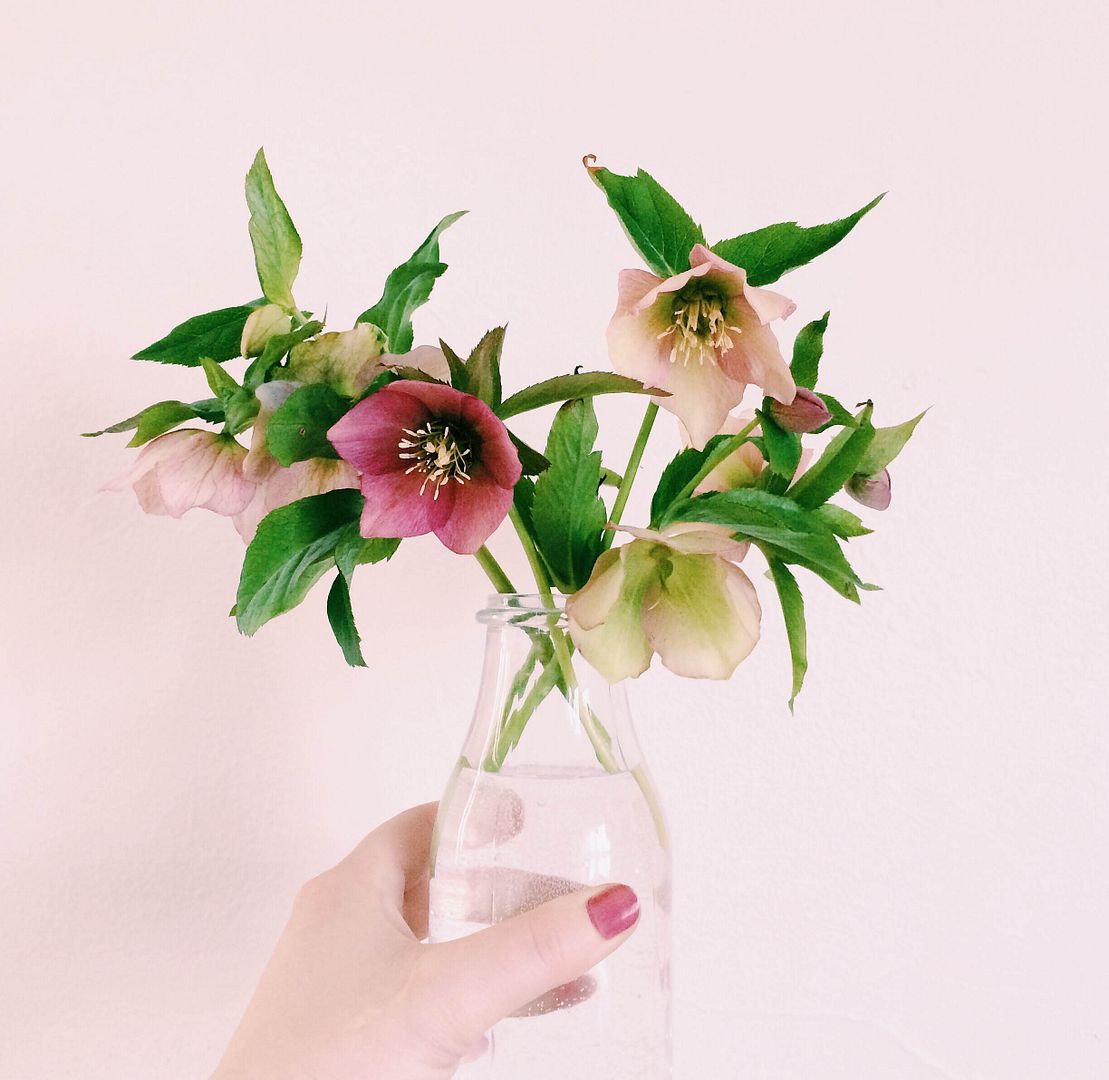 i love spending time in my room. it's feeling very new and personal these days. i use it for inspiration, relaxation, rehabilitation and intimate conversation. I bought the blue vase from a shop in Baltimore on 36th ave.. I have forgotten it's name. The globe amaranth flowers are dried and were purchased from an absolutely treasured store called
Roxanne's Dried Flowers
in the strip district of Pittsburgh. If you are ever passing through, I encourage a visit. More on that later...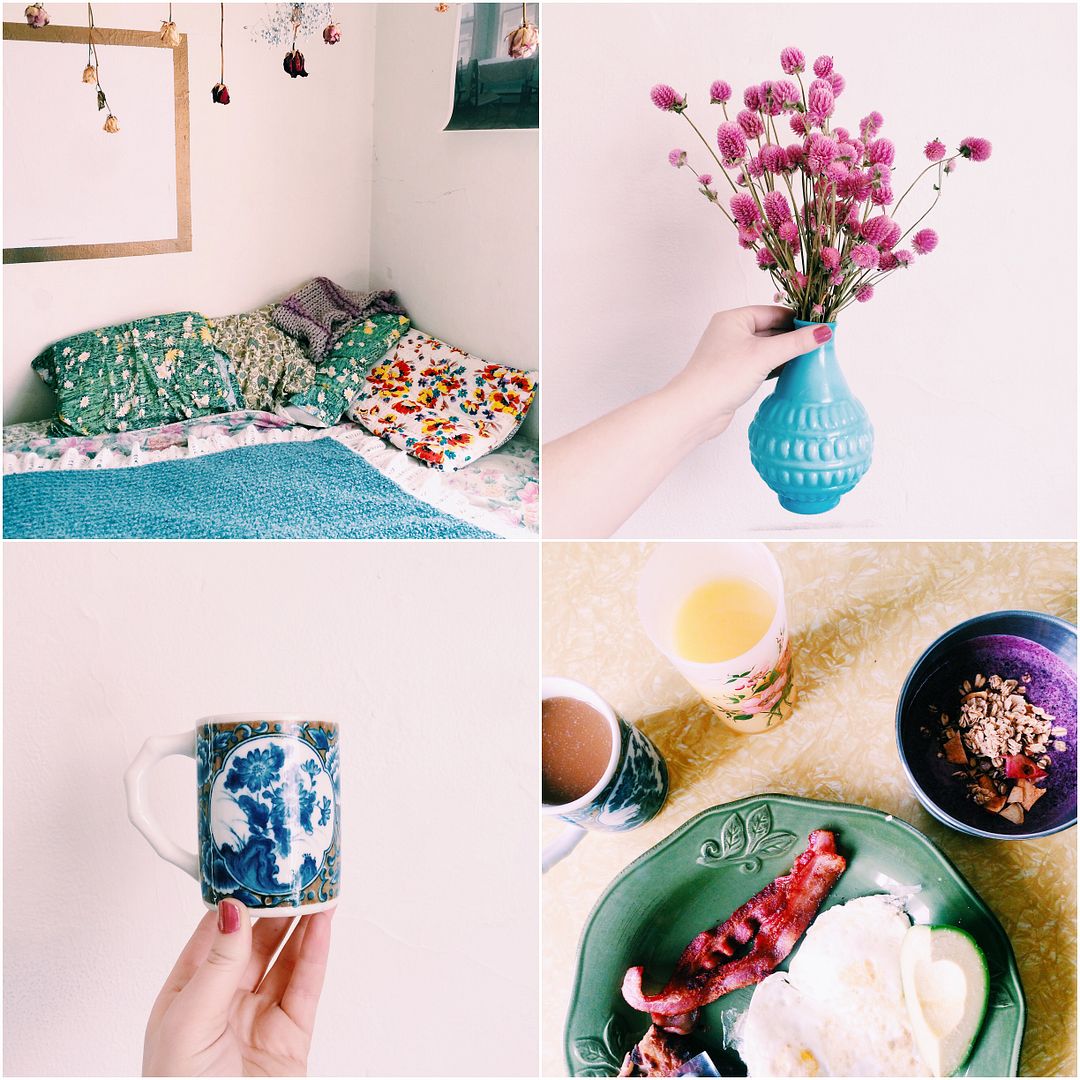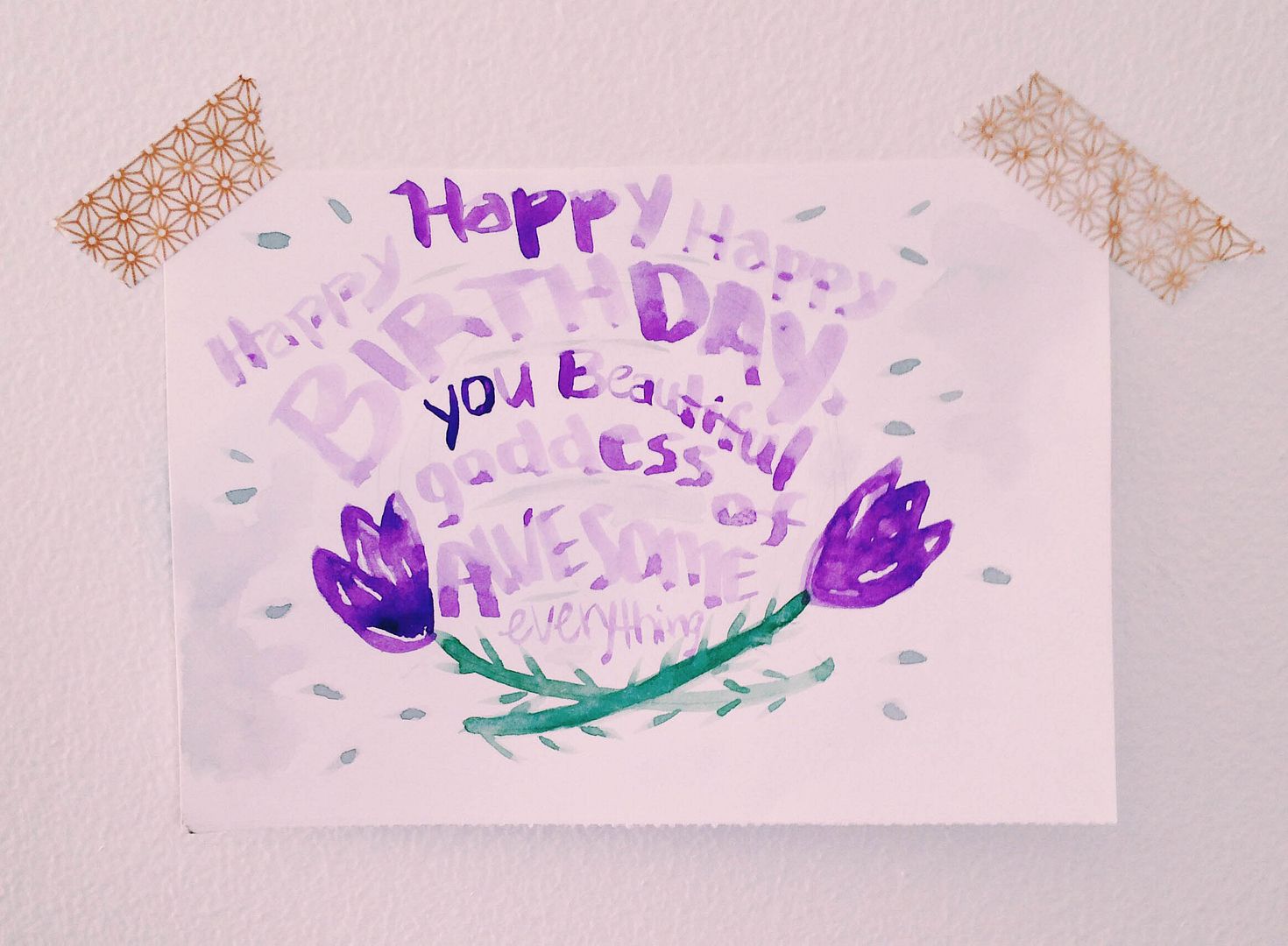 Angel (made this LOVELY birthday print) & Renee sent me a package that I opened on my day. It had some sweet cards, a necklace, perfume, a candle and two bundle of homemade lavender shortbread cookies made just for me! grateful for girls like them <3 Check out Renee's recipe on
her amazing BLOG.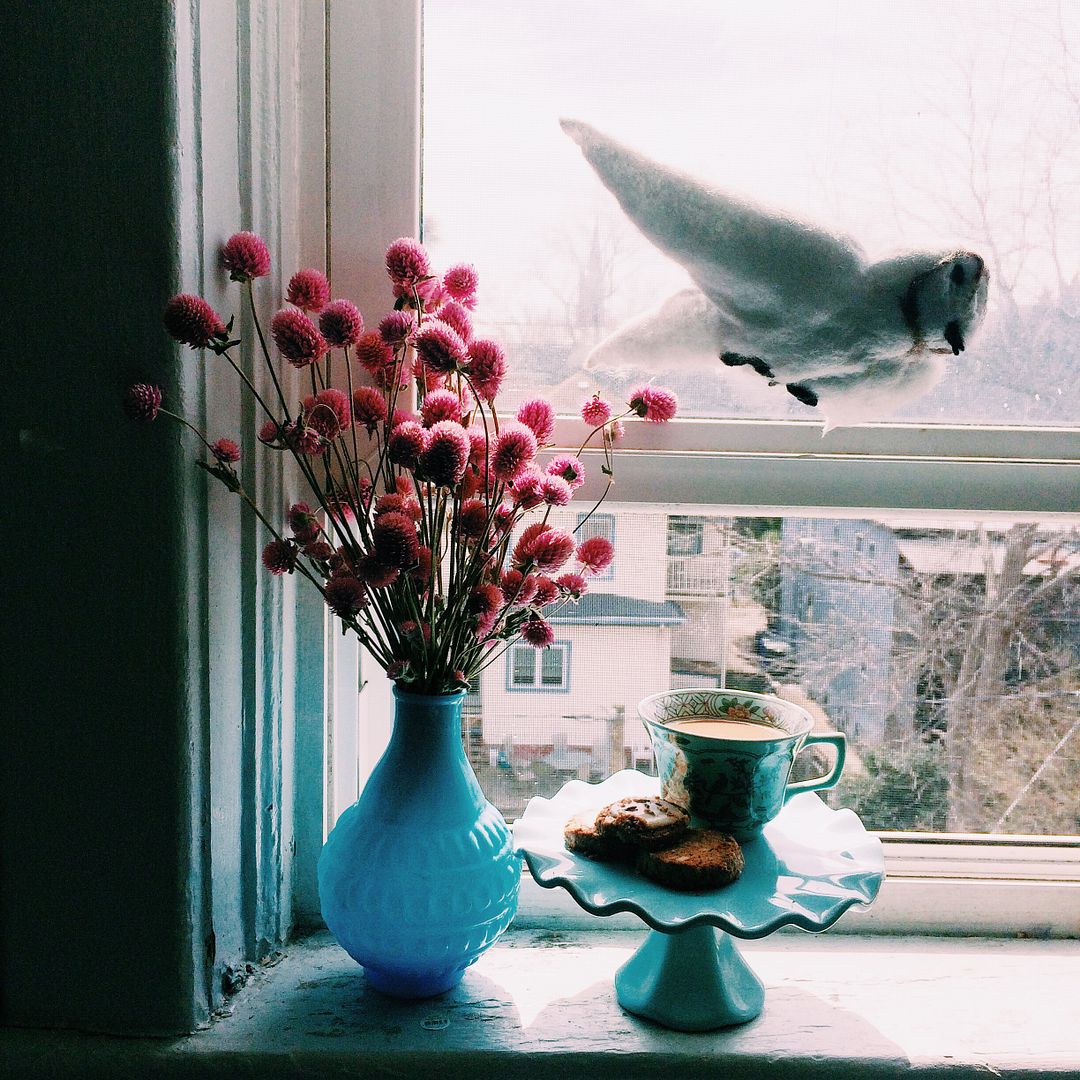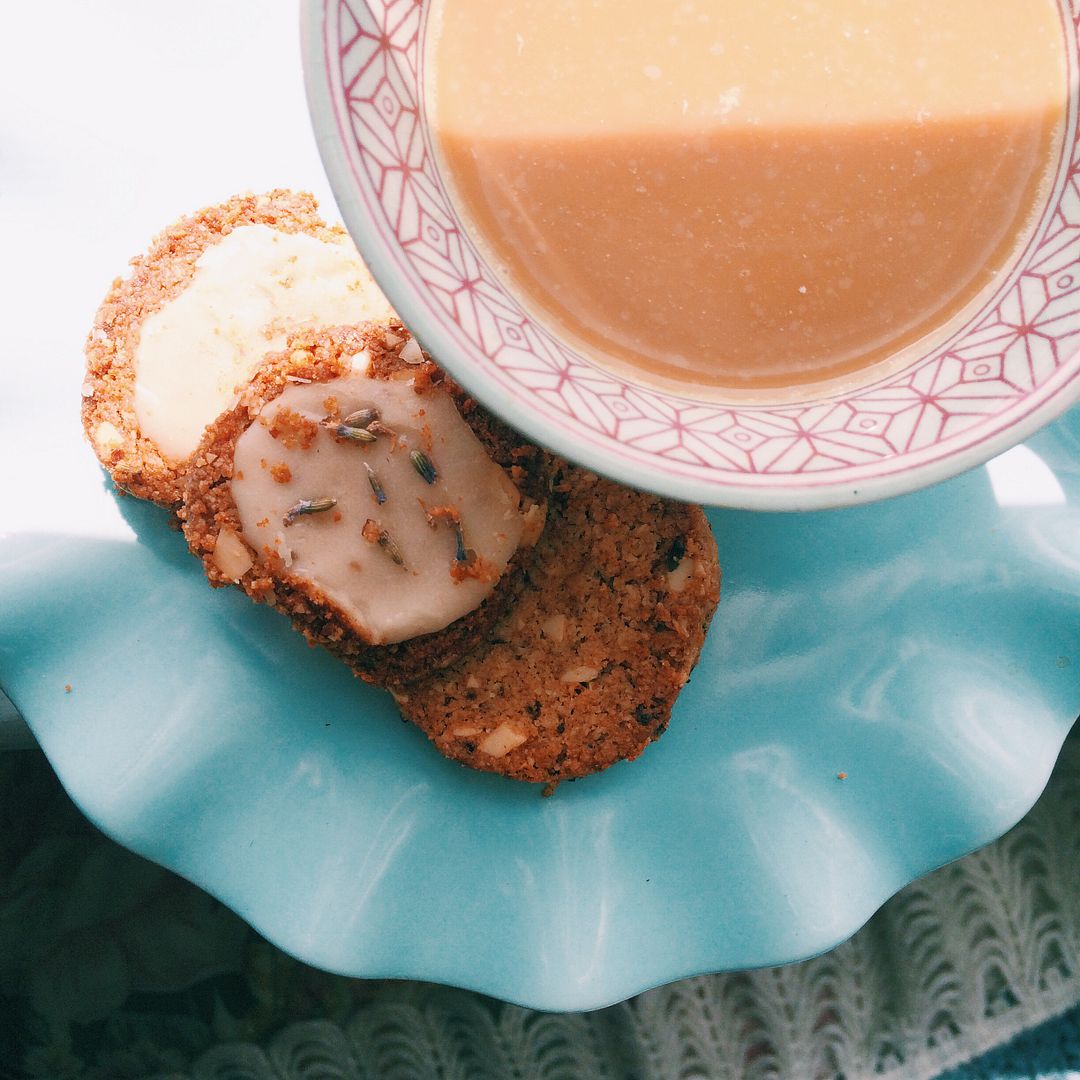 another something that made me smile.. I remember moving here and wondering if I would ever be apart of the community or apart of AltDaily in some kind of way. I am grateful for the power behind the machine and am so happy they feel the same <3<3

Lastly, the past few months i began a self portrait project.. I've always wanted to make work in a self realm but didn't because of fear of misinterpretation. Now i know i have nothing to lose and should do what i want so I have. The process has been very therapeutic and kind to me. Im exploring different painful emotions as well as sensual ones. Sometimes i try to play a character, other times i present my current emotional status or explore feelings i wish i had.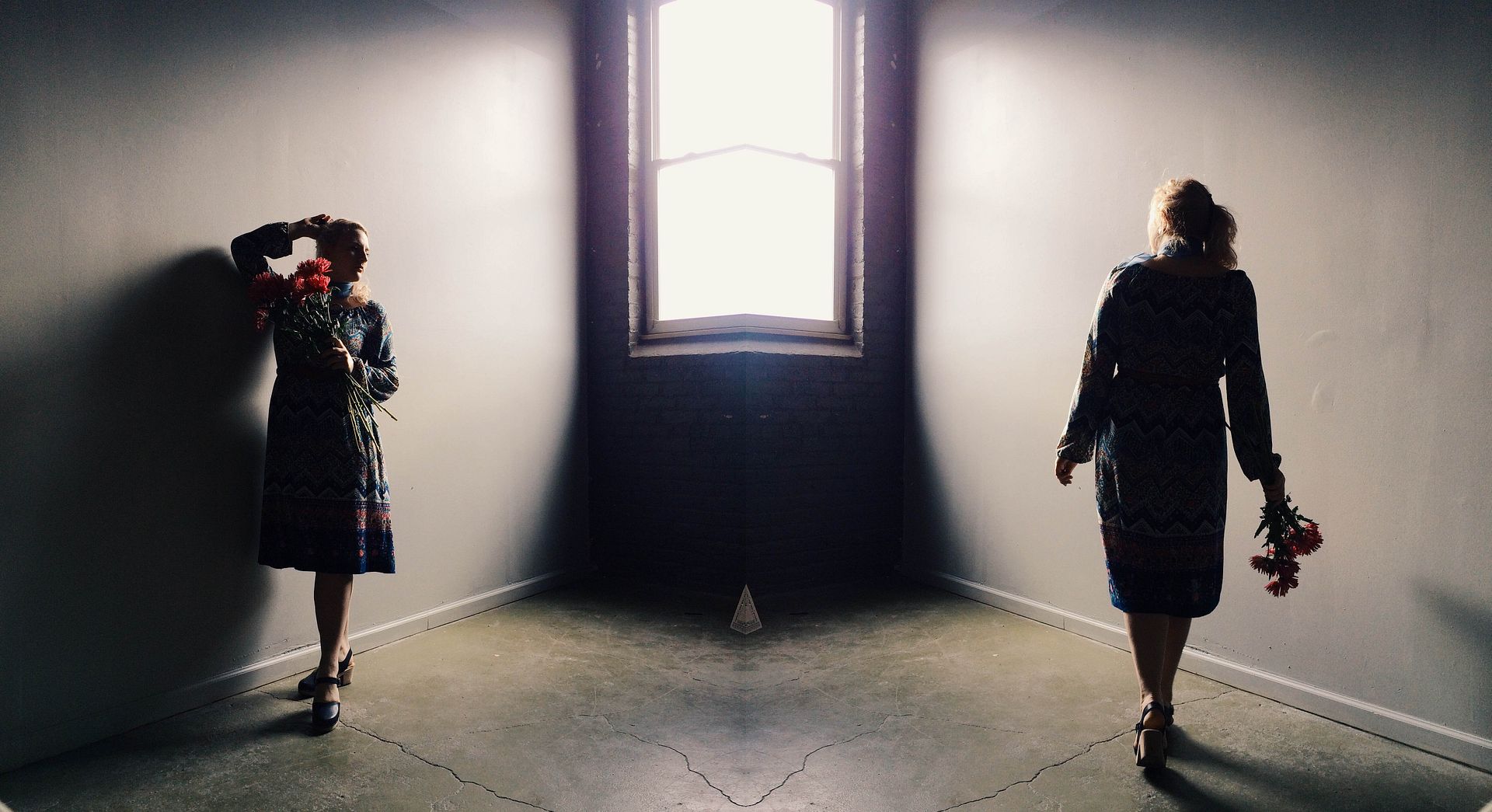 Cheers to a year completed and welcome to a new turn of the tides. i *think* im ready to take on it's challenges. <3