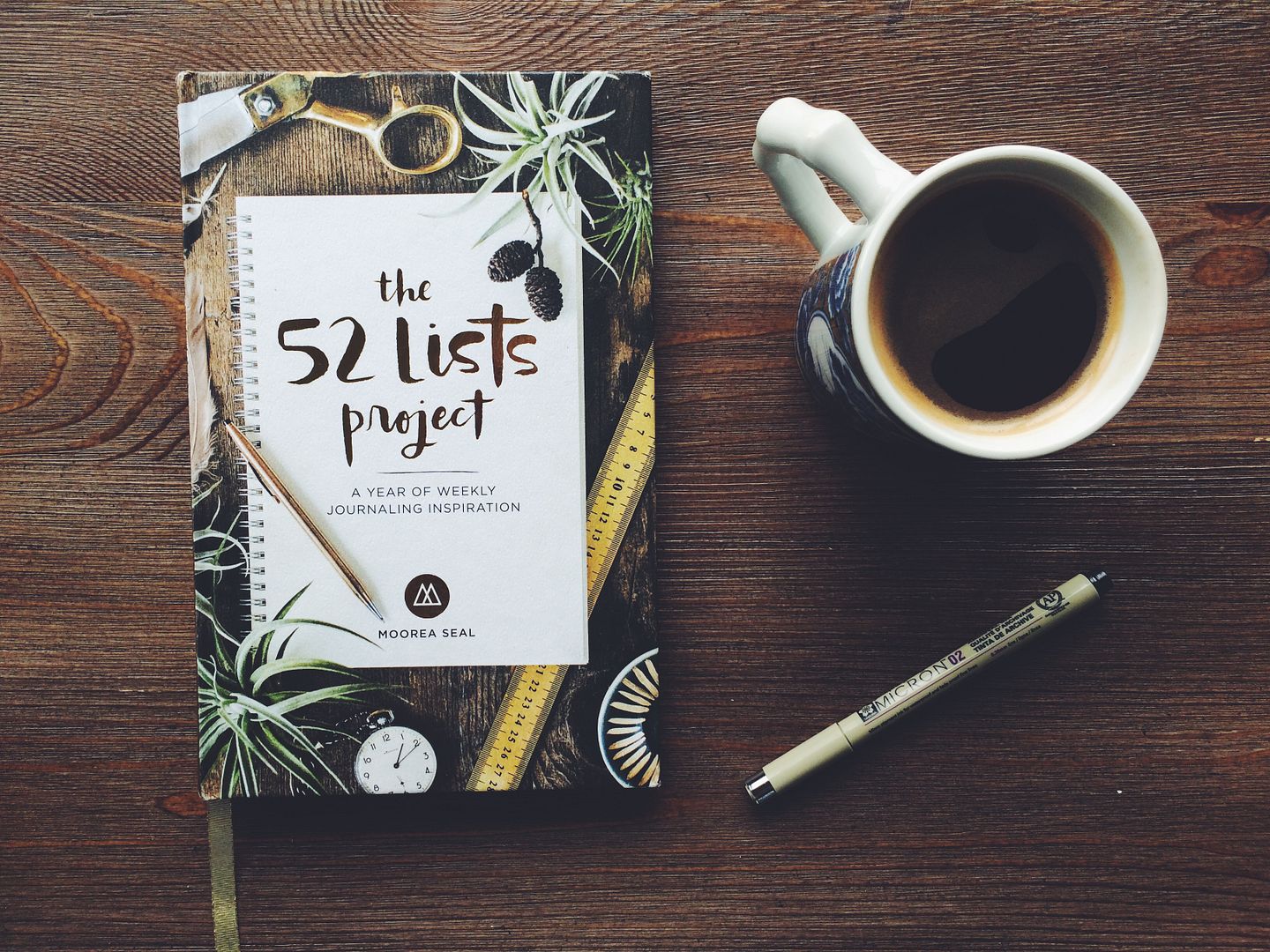 So, I've been following Moorea since college and she's been working her bum off on projects the entire time I've been a fan. Whether it's her
jewelry line
or
blogging
, opening up a
shop
or even
publishing a book
.. this girl's energy and dedication to her ideas is unparalleled and completely awe inspiring. When she first started putting out her
52 lists
a few years back, I loved the idea and her styling of each list at the end of every week. Watching her hone in on this project and figure out ways to further learn about herself was really enlightening. We got a chance to meet in real life this summer when I visited Seattle, I got to see her lovely shop that I'd been following and selling my cases in since it opened last year!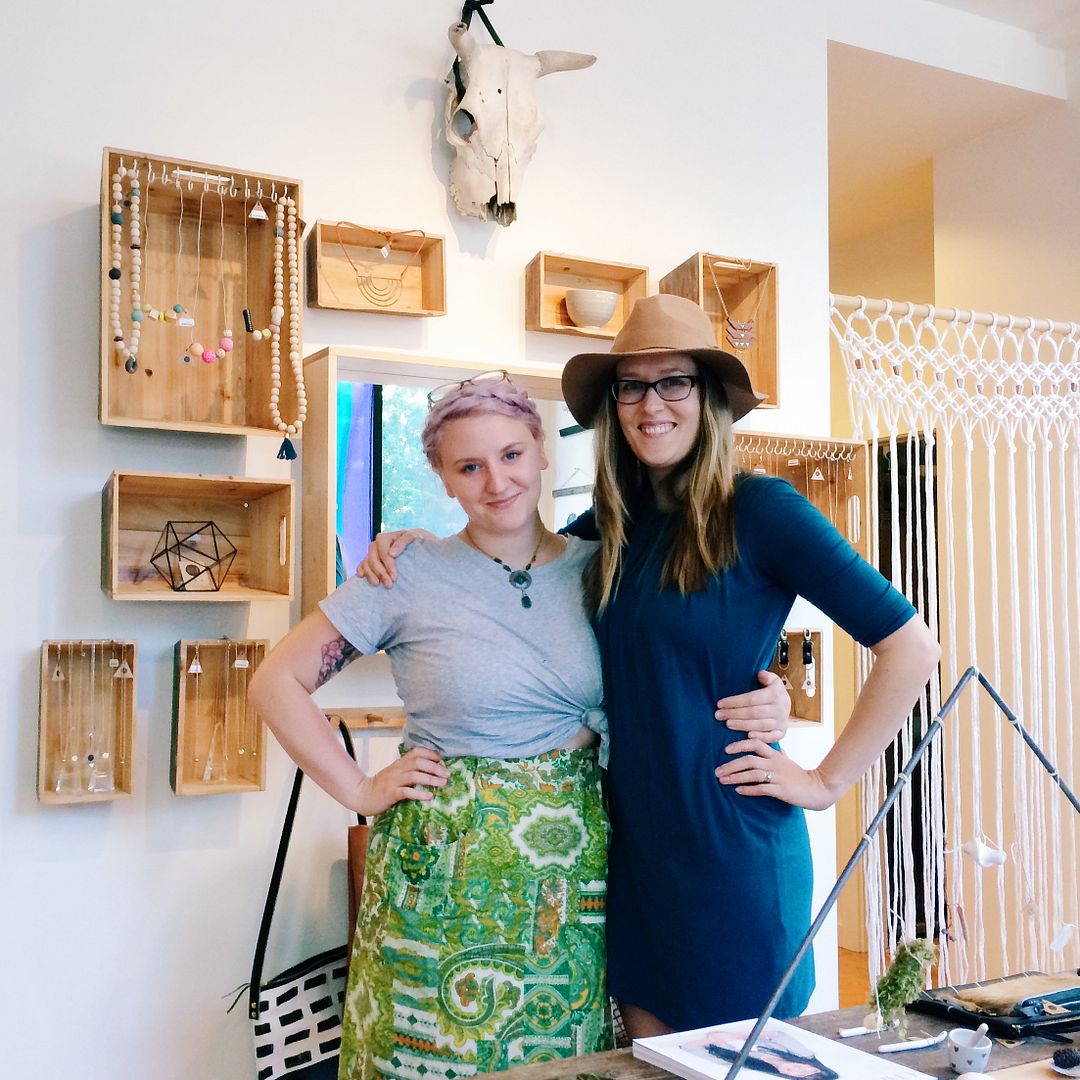 Something else that's really special about Moorea Seal (the shop & the girl) is that her company has helped mine grow a LOT over the past year and a half. Moorea started selling my cases in the winter of 2013 and since then, we grew together selling them to people all over the world! It was my first experience selling at a bigger level and collaborating with a brand to make new designs. Her company took my cases and showed them to the world. It's been amazing to watch them grow and to learn what the process looked like on a larger scale. Her story is really special to my company and I so I've been just delighted to see her move into publishing!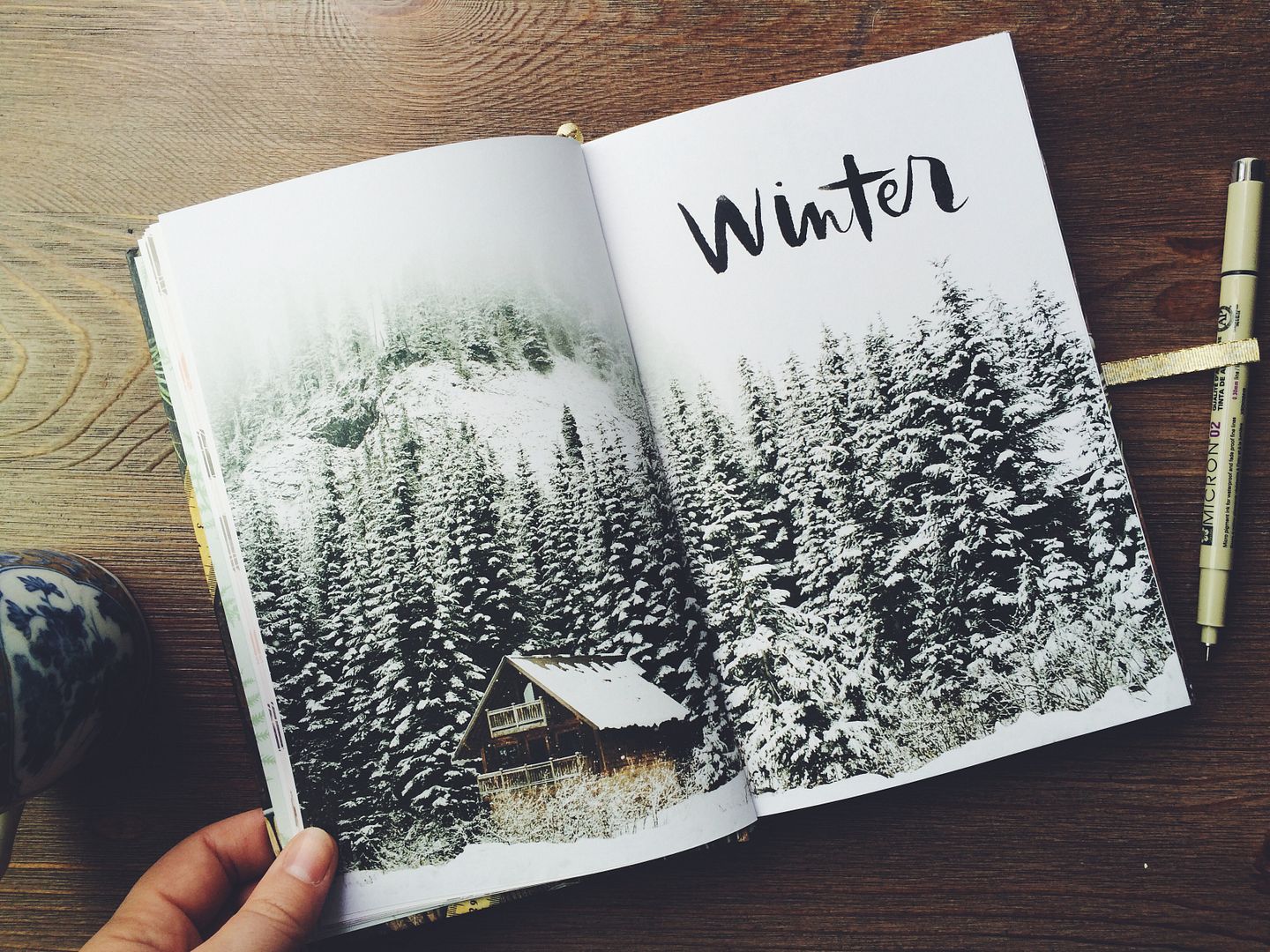 On to the book! Moorea found an interesting theme when she started thinking about the process of making lists, she started to realize she could find out more information about herself when looking at specific collections of thoughts, idea, wishes and memories. Moorea began using lists as a tool for self-discovery and exploration. The book consists of 52 prompts of lists separated by seasons. The reader/lister is to work on one every week and at the end of each list lies a few reflection notes that can help you see patterns or insight within the lists. Sometimes, they can even promote new ideas or vision in your life. I've only worked on a few lists but already I've been enlightened!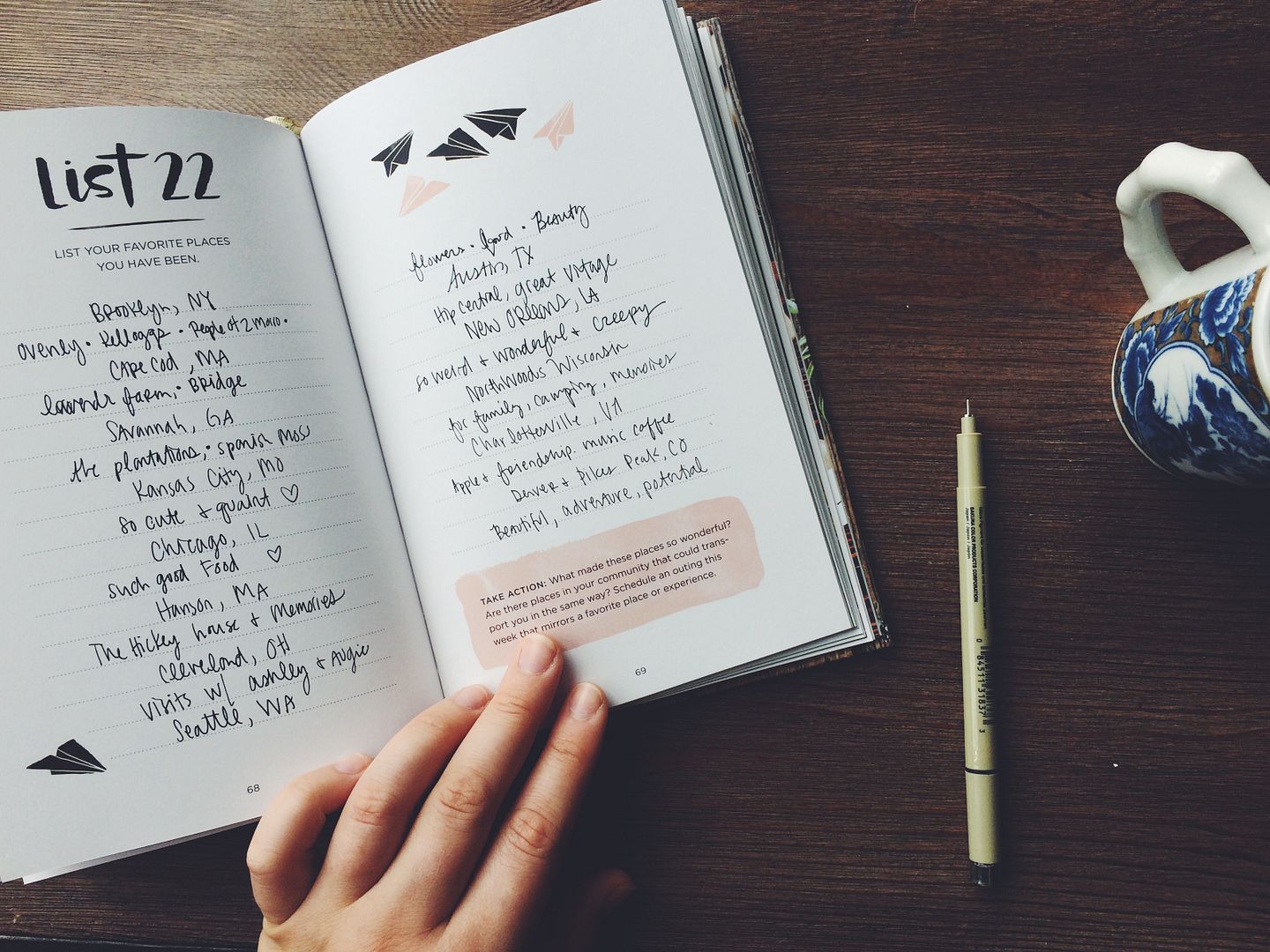 Having a shop really keeps me in one place (or so I thought) because managing it takes a large chunk of my mind and money. I've loved having the shop but I've been really sad that I haven't gotten the opportunity to travel outside of the states yet. I'm a firm believer in the idea that the experiences you have create wisdom and truthfully, I feel almost shameful not having collected experiences across borders and oceans. I decided to fill out this list first because I'm in love with travel.
List your favorite places you have been.
I started writing out places and a few parts of those places that spark memories. Looking over my list, I realized I've gotten to take a lot of trips and see a lot of places. I know I adventure often but for some reason, traveling in the states hasn't felt like "real" traveling to me until I looked at this list. I'm super happy I've been able to visit these towns and cities and let the experiences with people and the places mold me into who I am, occasionally helping to clarify what I want. I felt really awakened to it, actually. I've been excited to work through this book over the next several months to see what else I can find out!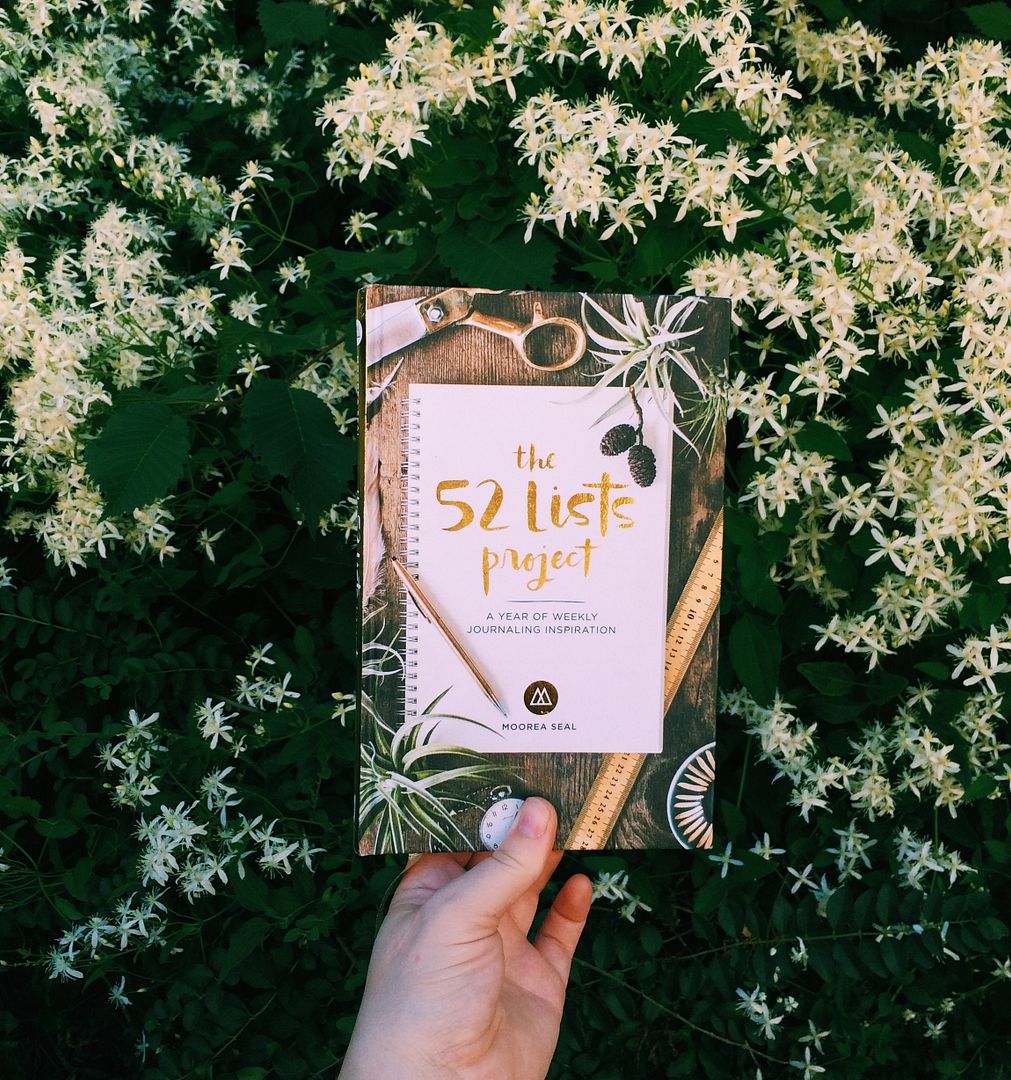 GIVEAWAY!
If you're interested in winning a book of your own and since you read through all of this delectable post.. leave a comment telling me a favorite place you love to visit within the country that you live. Leaving a comment here is worth 5 entries! I'll also be posting about this on my instagram but comments on there will only be worth one!
FInal notes- Be sure to follow Moorea on her social media networks!
Twitter
/
Facebook
/
Pinterest
/
Instagram
/
Blog
Giveaway will be closed on WEDNESDAY Sept 30th. Good luck!